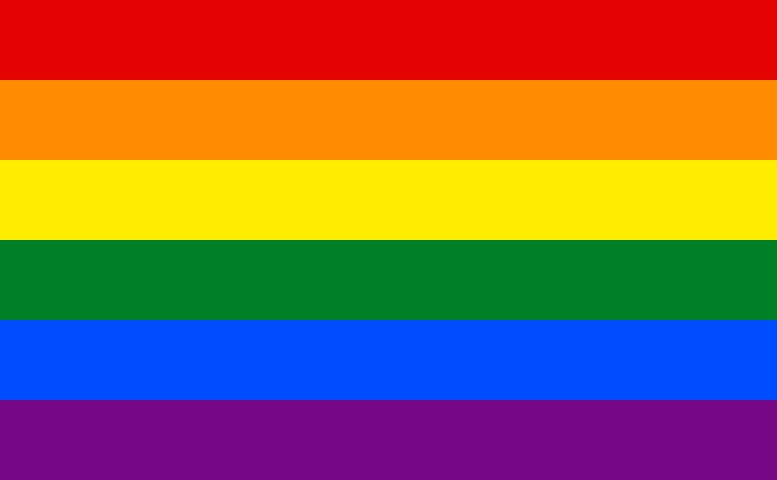 International Day Against Homophobia and Transphobia, celebrated annually on May 17, serves as an opportunity to call attention to the challenges, stigma, and rights violations experienced by lesbian, gay, bisexual and trans (LGBT) individuals around the world.  Today, many of the major human rights monitoring bodies released statements calling on governments to initiate or increase efforts to put an end to discrimination against sexual minorities and to ensure the protection of their human rights.
The United Nations Office of the High Commissioner for Human Rights (OHCHR) released a video entitled "The Riddle" (below) which highlights the persistent criminalization of being gay, lesbian, bisexual or transgender, as is the case in 76 countries.  The High Commissioner for Human Rights, Navi Pillay, emphasized three areas of particular concern for the protection of LGBTI persons' rights: 1) hate crimes, 2) criminalization of homosexuality, and 3) pervasive discriminatory practices. [OHCHR]  More information on these problems, the relevant international legal protections, and the OHCHR's work to combat discrimination based on sexual orientation and gender identity is available on its website.
United Nations Secretary General Ban Ki-moon marked International Day Against Homophobia by urging all the world's governments to eliminate laws that discriminate against or criminalize LGBT individuals, and characterized "the fight against homophobia" as "a core part of the broader battle for human rights for all."  [UN News Centre]  The Secretary General was speaking at the International Forum on the International Day Against Homophobia and Transphobia, held in The Hague.
The Inter-American Commission on Human Rights urged Organization of American States countries "to adopt measures to ensure that its public officials respect the rights of persons with diverse sexual orientations and gender identities and expressions in societies across the Americas."  It called attention to "a rise in negative discourse by public officials in different OAS Member States against lesbian, gay, trans, bisexual and intersex persons, and against those who defend their rights" and urged governments to "contribute decisively to the building of a climate of tolerance and respect."  The Inter-American Commission gives special attention to the rights of lesbian, gay, sexual, trans and intersex persons through its Unit on the Rights of LGBTI Persons.
The European Union Agency for Fundamental Rights (FRA) launched a report on the results of its extensive survey, European Union Lesbian, Gay, Bisexual and Transgender Survey, documenting the experiences of LGBT individuals in European Union Member States.  The report indicates pervasive discrimination in most areas of life, alarming levels of physical violence, and widespread fear among LGBT persons. [FRA]
The Commissioner for Human Rights of the Council of Europe places priority attention on the human rights of LGBT persons, among other thematic areas of focus, and has produced a report entitled, Discrimination on Grounds of Sexual Orientation and Gender Identity in Europe.  For its part, the European Court of Human Rights, which adjudicates human rights complaints against Council of Europe Member States maintains three fact sheets on its jurisprudence related to the rights of LGBTI persons, on: Homosexuality: Criminal Aspects, Gender Identity Issues, and Sexual Orientation Issues.
As described by advocacy group GLAAD, the international day "was originally created to commemorate the 1990 removal of 'homosexuality' from the World Health Organization's list of mental disorders. Since then, the day has become a time for reflection on the state of equality and a time to take action towards furthering the well-being and legal protection of LGBT people around the world."
Civil society groups around the world have planned events to commemorate International Day Against Homophobia and Transphobia.  New resources released this year include the International Gay, Lesbian, Bisexual, Trans and Intersex Association (ILGA) report, State-Sponsored Homophobia: A World Survey of Laws: Criminalisation, Protection and Recognition of Same-Sex Love.