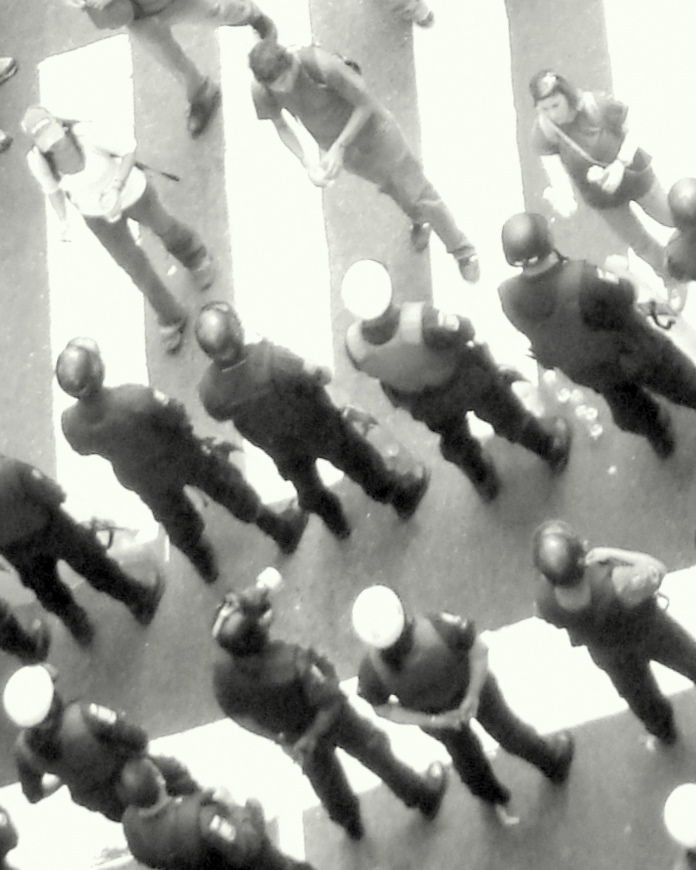 Tensions have escalated in Thailand, Ukraine, and Venezuela in recent weeks as political protests have given rise to violent clashes and political upheaval. The United Nations and international human rights bodies have called upon each government to engage in meaningful dialogue to address these conflicts and develop solutions. [OHCHR; COE; UN News Centre] UN Secretary General Ban Ki-moon emphasized that "there should be no place for violence by any side in resolving political differences and disputes." [UN] 
Protests in Thailand
Armed attacks increased throughout the past week in Thailand, where ongoing protests have resulted in over 20 deaths and 668 injuries since November 2013. [BBC; HRW] Thailand's Prime Minister, Yingluck Shinawatra, condemned recent attacks that killed three children and one adult at anti-government demonstrations last week. [BBC] The People's Democratic Reform Committee (PDRC) initiated the protest in November, demanding that Ms. Yingluck be removed from power and replaced with a "people's council." [CNN] The PDRC believes that Ms. Yingluck is a proxy for her brother, the former Prime Minister Thaksin Shinawatra, who was ousted by a military coup in 2006 and convicted of corruption charges. [CNN] The PDRC's protest began when Ms. Yingluck proposed a controversial amnesty bill that would have "nullified Thaksin's corruption conviction and allowed him to return" to Thailand. [CNN] A group of protesters in support of the government, known as the Red Shirts, stated that they would "take to the streets" if the military ousts Ms. Yingluck from power. [BBC]
UN Secretary General Ban Ki-moon called for "violence from any quarter to cease immediately," urging the parties to "prevent any new attacks and engage in meaningful dialogue toward ending the crisis and advancing reform." [UN] Human Rights Watch stressed that the "Thai government needs to ensure that its rules on using force [against protesters] comply with international human rights standards" set forth in the United Nations Basic Principles on the Use of Force and Firearms by Law Enforcement Officials. [HRW] The soft law UN Principles state that "[l]aw enforcement officials… shall, as far as possible, non-violent means before resorting to force and firearms." See UN Basic Principles on the Use of Force and Firearms by Law Enforcement Officials, Principle 4. The Principles also state that "[e]xceptional circumstances such as internal political instability or any other public emergency may not be invoked to justify any departure from these basic principles." See id., Principle 8. Thailand's international human rights obligations include the International Covenant on Civil and Political Rights, which protects inter alia the rights to freedom of expression, association and peaceful assembly.
Protests in Ukraine
In Ukraine, protests ignited in November 2013 in response to President Viktor Yanukovych's decision to forgo an agreement with the European Union in favor of securing a $15 billion bailout loan from Russia. [Washington Times] The protests escalated, with demonstrators calling for Yanukovych's resignation and accusing him of corruption and human rights abuses. [Washington Times] At least 82 people were killed last week when violence broke out between demonstrators and Ukrainian security forces in Kiev. [Washington Times] Yanukovych has since fled, and a warrant for his arrest has been issued for the "mass killing of civilians." [Washington Post] Parliament voted to remove Yanukovych from the presidency over the weekend. [UN News Centre] Parliament speaker, Oleksandr Turchinov, is now "nominally in charge" and reportedly hopes to form a new coalition government this week.  [Washington Post] The Russian Prime Minister Dmitry Medvedev has condemned the new authorities, stating that they have risen to power as the result of an "armed mutiny." [Washington Post]
Though not a member of the European Union, Ukraine does belong to the Council of Europe and, as such, is a party to the European Convention on Human Rights and is subject to the jurisdiction of the European Court of Human Rights.  The Council of Europe Commissioner for Human Rights, Nils Muižnieks, concluded earlier this month that Ukrainian authorities and their affiliates had used excessive force against protesters in the confrontations that have taken place since November 2013. [Commissioner for Human Rights] Following his visit to the country, the Commissioner urged the government to condemn and investigate widespread police misconduct.
 The Secretary General to the Council of Europe has appealed to the Ukrainian Parliament, Verkhovna Rada, to honor the commitments Ukraine made when it entered the Council of Europe, stating that he would "discuss the assistance the Council of Europe is ready to provide towards new legislation, constitutional and electoral reform" with the new president of the Verkhovna Rada. [Council of Europe] UN Secretary General Ban Ki-moon called on all parties "to act with restraint, avoid any further violence and to uphold the democratic principles of freedom of expression and peaceful assembly," encouraging "meaningful dialogue" in pursuing a "prosperous future for Ukraine and mutual agreement among Ukrainians on the path forward for the country." [UN]
Protests in Venezuela
The current crisis in Venezuela was sparked in early February when Venezuelan authorities arrested five students who were protesting the country's high crime rate following to an attempted rape at the University of the Andes campus in Táchira. [BBC] The protests intensified in response to the students' detention and demonstrators also voiced their frustration with food shortages and economic instability, with opposition politician Leopoldo López directing a nationwide movement entitled "La Salida," or "The Exit," seeking to remove President Nicolas Maduro from power. [Reuters] Caracas and other cities  have seen fires, shooting attacks, arrests, and roadblocks; each side blames the other for the acts of violence, but pro-government militias have a history of carrying out attacks. [HRW] López was arrested last week for his alleged role in the violence and unrest. [Guardian] Many protesters demand that President Maduro "disarm pro-government gangs" and address topics including crime rates and economic hardship, however some protesters still seek Maduro's resignation. [Reuters] Demonstrators also call on the Venezuelan government to release López and the dozen other student demonstrators. [Reuters]
At least 13 people have died from protest-related injuries, and 137 people have been injured. [Reuters; NYT] President Maduro stated that the "protesters are fascists trying to stage a coup," and he has called for a national peace conference to be held this Wednesday. [NYT] Maduro's opponent in the most recent presidential election, Henrique Capriles, has called upon protesters to keep demonstrations peaceful, but declined Maduro's invitation to meet. [Reuters]
The Regional Representative of the UN High Commissioner for Human Rights in South America has called upon "all parties in Venezuela to engage in peaceful dialogue to find a way through this crisis." [UN News Centre] The Inter-American Commission on Human Rights (IACHR) stated that it was "profoundly disturbed" by complaints alleging violations of "demonstrators' rights to peaceful protest and their rights to life and humane treatment, personal liberty, freedom of association and freedom of expression." [IACHR] With regard to the detention of protesters, the Commission stated that Venezuela has the duty to ensure due process guarantees while conducting judicial proceedings in a diligent and impartial manner. [IACHR]
The IACHR also expressed concern over complaints that journalists had been physically assaulted and their journalistic materials were destroyed or confiscated while attempting to cover protests. [IACHR] The IACHR reiterated Venezuela's obligation to ensure that adequate guarantees are in place to "ensure that the public can rely on a pluralistic and diverse reporting," in response to the alleged media blackout. [IACHR]  Although Venezuela recently denounced the American Convention on Human Rights, it remains subject to the IACHR's mandate – which includes monitoring compliance with the American Declaration of the Rights and Duties of Man – as a member of the Organization of American States. [IJRC]
In Thailand, Ukraine and Venezuela, protesters and journalists both turned to technology to communicate. CNN reports that demonstrators in Venezuela and Ukraine used smartphone application Zello, which allows users to send brief voice messages to another person or small group. [CNN] Aerial drones have reportedly also been employed to photograph and track the location protests. [PolicyMic] Meanwhile, the MIT Technology Review last week asked whether micro-blogging site Twitter could use its data to predict mass protests.