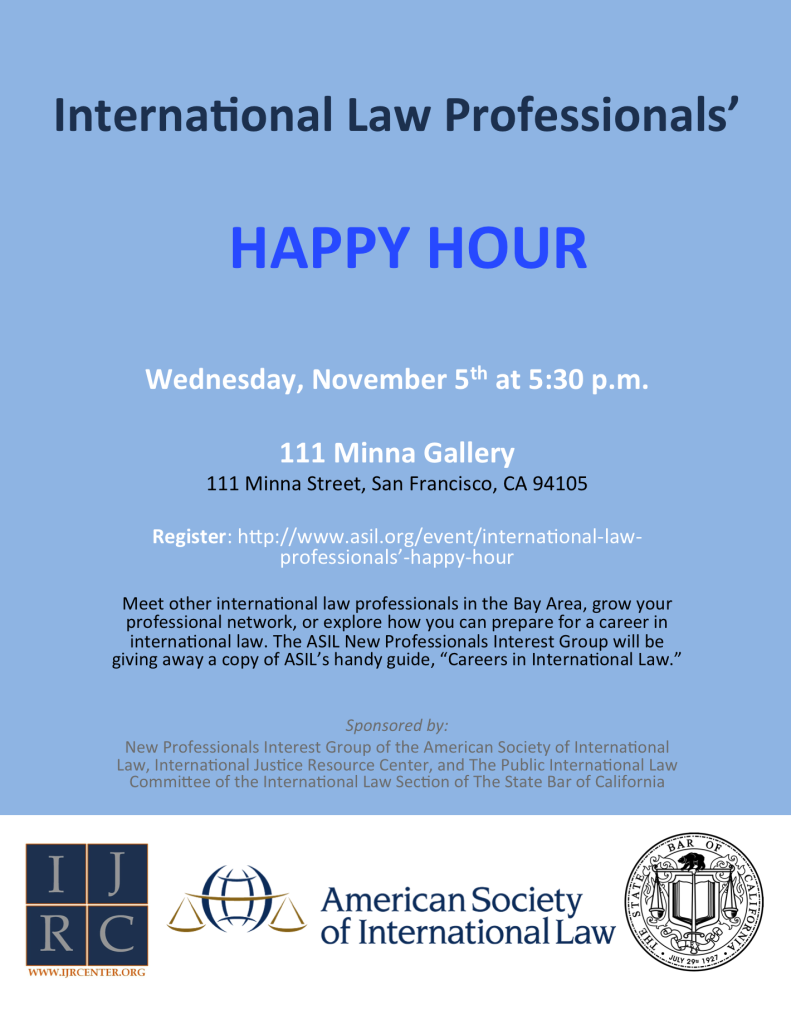 The International Justice Resource Center, the Public International Law Committee of the International Law Section of The State Bar of California, and the New Professionals Interest Group of the American Society of International Law (ASIL), are pleased to invite you to join us at a networking opportunity for current practitioners in international law and students and new professionals interested in entering this exciting field.
This happy hour is a unique chance to connect with others studying or practicing international law, as well as representatives of ASIL and the Public International Law Committee of the California Bar.
Meet other international law professionals in the Bay Area, grow your professional network, or explore how you can prepare yourself for a career in international law.
The ASIL New Professionals Interest Group will be giving away a door prize of the most recent edition of ASIL's "Careers in International Law," a handy guide for students and new professionals pursuing an international career.
Contact IJRC with any questions about this event.
When: Wednesday, November 5th, from 5:30 to 7:30 p.m.
Where: 111 Minna Gallery, 111 Minna Street, San Francisco, California
RSVP: http://www.asil.org/event/international-law-professionals%E2%80%99-happy-hour