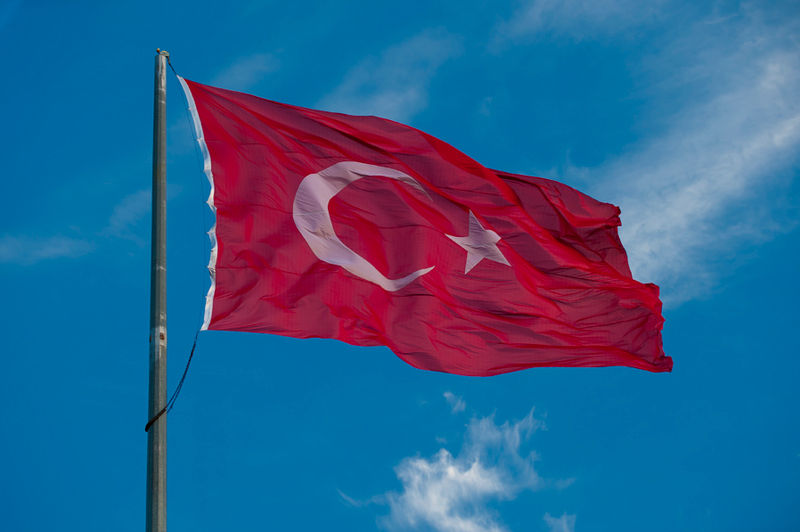 Human rights experts and civil society groups have issued repeated calls for Turkey to address the ongoing deterioration of the rights environment in the country amidst a failed Kurdish peace process, a sharp escalation of violent anti-terrorism operations, border guards' attacks against Syrian refugees, and a severe crackdown on journalists and political dissidents. [Washington Post; CPJ] In a statement delivered May 10, 2016, the United Nations High Commissioner for Human Rights, Zeid Ra'ad Al Hussein, called for transparency and investigations into reports over the last several months of serious rights violations in Turkey's southeast region. [OHCHR: May 2016] Zeid and a range of other international experts in recent months have urged Turkey to investigate and prosecute reported violations of the rights to life, freedom of expression, and freedom of assembly as well as reported breaches of Turkey's obligations to uphold the principle of non-refoulement of asylum seekers and to prohibit torture and cruel or degrading treatment. [OHCHR: May 2016; COE]
Turkey is obligated under international human rights law to uphold these rights, as a State party to the International Covenant on Civil and Political Rights (ICCPR), the Convention against Torture and Other Cruel, Inhuman or Degrading Treatment or Punishment, and the International Covenant on Economic, Social and Cultural Rights (ICESCR). Turkey has a duty to respect the principle of non-refoulement under modern refugee law and as expressly stated in Article 3 of the Convention against Torture, must not expel asylum seekers if doing so would expose them to threats to their life and freedom.
Violations of the Rights to Life and Freedom from Torture, Disappearance, and Ill-Treatment
As recognized in the High Commissioner's May 2016 statement, reports of serious human rights abuses have emerged in the context of a major escalation in violence in the Southeastern region that arose after the 2015 breakdown of the peace process between the Turkish government and the armed Kurdistan Workers' Party (PKK). In August 2015 the Turkish government imposed a series of round-the-clock curfews on neighborhoods and entire cities throughout the Southeast. While the curfews themselves pose serious threats to fundamental human rights, such as access to healthcare, access to education, access to food, freedom of movement, a pattern of alleged human rights abuses by state military and security forces also increased during this period. [Human Rights Watch: CAT] Zeid cites reports of serious human rights abuses perpetrated by state military and security officials during and after security operations against PKK-affiliated groups, including extrajudicial killings, ill treatment of detainees, enforced disappearances, torture, excessive use of lethal force, and arbitrary detention. [OHCHR: High Commissioner 2016]
Both Zeid and the Council of Europe High Commissioner for Human Rights have also raised questions regarding the proportionality of destructive actions taken by national security agents. Both experts expressed concern over highly destructive counter-terrorism operations which have ruined cities and infrastructure and left thousands displaced in the name of killing or neutralizing a very small number of terrorists. [OHCHR: High Commissioner 2016; COE]
Noting allegations of high levels of violence and destruction by Turkish military and security forces, Zeid reiterated Turkey's obligations to implement counter-terror initiatives in compliance with international human rights law and to investigate and prosecute, through an independent judiciary, reported human rights violations. Zeid also noted that the high security presence in these areas of conflict limited access to information for independent observers. He urged the Turkish government to allow UN staff and other impartial observers to enter the country and investigate alleged human rights abuses unimpeded. [OHCHR: High Commissioner 2016]
Repression of Freedom of Expression
The last few years have seen a worsening trend of repression of the freedom of expression in Turkey, often under the guise of anti-terrorism measures. Recent months in particular have brought the frequent arrest of journalists, political dissidents, and academics as well as numerous incidents of government seizure of news outlets that publish content deemed unfavorable to Turkey's ruling Justice and Development Party (AKP). [Amnesty International: Expression]
In the last few months, those critical of the Turkish government have faced criminal charges, prompting human rights experts to speak out. In another statement earlier this year, Zeid raised alarm over the high number of journalists and members of the media convicted of or facing criminal charges in Turkey. He reiterated Turkey's obligations under Article 19 of the International Covenant on Civil and Political Rights to uphold the right to freedom of opinion and expression, and asserted the important role of independent journalists in fueling critical debates and discussions in a democratic society. [OHCHR: February 2016] In April 14, 2016 the Council of Europe High Commissioner for Human Rights expressed alarm over a growing trend of criminalizing, in the name of counter-terrorism efforts, any criticism of the Turkish government. The Commissioner warned that the criminalization of legitimate criticism created a culture of self-censorship and threatened democratic discussion in the country. [COE]
In response to the government's seizure of a prominent opposition news group in March 2016,  the UN Special Rapporteur on the right to freedom of expression characterized it as a possible breach of Turkey's international legal obligation to refrain from restricting the freedom of the media and the press and that, in accordance with international standards, such an action by the State must be provided for by law, pursue a legitimate purpose, and be necessary to protect that legitimate government interest. [OHCHR: Freedom of Expression]
Ill-Treatment of Refugees
Recent months have also brought reports of grave abuse, ill treatment, and mass expulsions of Syrian refugees at the border with Turkey. [Amnesty International: Refugees] Reports of Turkish guards blocking Syrians who are fleeing armory attacks against refugee camps along the border of Turkey and Syria have also emerged. [Human Rights Watch: Asylum Seekers]
The reports come at a critical moment for the situation of refugees in Turkey. In March 2016, Turkey entered an agreement with the European Union enabling Europe to close its borders to asylum seekers and send those migrants, asylum seekers, and refugees who arrive to Greece by boat back to Turkey in the understanding that Turkey will be a safe country for them. In exchange, Turkey's accession to the EU will be accelerated and the country will receive $6 billion in EU aid. [BBC] Turkish officials have denied claims of violence against refugees and asylum seekers, while civil society groups continue to report abuses that contravene both the EU-Turkey agreement and Turkey's existing obligations under international law. [Human Rights Watch: Asylum Seekers]
Repression of Freedom of Assembly
Advocacy groups, UN experts, and external investigators have identified severe and continuous attacks on the freedom of assembly in Turkey. Reports in the past several years of violent force in response to public demonstrations, the arbitrary detention and judicial harassment of protestors, and the ongoing repression of public gatherings expose an environment of repression of freedom of assembly in the country. [Amnesty International: Assembly; Huffington Post] The UN Special Rapporteur on extrajudicial, summary, or arbitrary executions highlighted the problem in criticizing the use of excessive force, tear gas, and water cannons by State agents to quell major protests in 2013, leading to nine deaths and more than 8,000 injuries. See Report of the Special Rapporteur on extrajudicial, summary, or arbitrary executions, Christof Heyns, UN Doc. A/HRC/29/37/Add.4, 6 May 2015, para. 13. Turkey is obligated under international law to uphold the fundamental rights to peaceful assembly, due process and judicial protection, and freedom from arbitrary detention. In this light, rights groups also raise alarm over a March 2015 package of laws that gave police the power to detain individuals without judicial supervision and thus legitimized arbitrary detention. [Amnesty International: Assembly]
Turkey's Human Rights Obligations and Engagement with UN Human Rights Bodies
Turkey is a Member State of the Council of Europe (COE) and of the UN, and has human rights obligations at the regional and universal levels. As a Member of the COE, Turkey has ratified the European Convention on Human Rights (ECHR) and is subject to the jurisdiction of the European Court of Human Rights. Under the ECHR, Turkey is obligated to uphold the right to life, the prohibition of torture, the right to freedom of expression, and the right to freedom of assembly under articles 2, 3, 10, and 11. Turkey has also ratified the Revised European Social Charter, but has not authorized the European Committee of Social Rights to decide collective complaints against it. Its human rights policies and practices are also monitored by the COE Commissioner for Human Rights, who identifies gaps in human rights protection, conducts country visits, engages in dialogue with States, and prepares thematic reports and advice.
Turkey is a State party to several UN human rights treaties, as mentioned above, and has accepted the individual complaints procedure of the UN Human Rights Committee. In his May 2016 statement, the High Commissioner commended Turkey's ongoing engagement with UN human rights bodies, including the recent visit of the UN Working Group on Enforced or Involuntary Disappearances; the recent review of the country's report by the UN Committee on the Protection of the Rights of All Migrant Workers and Members of Their Families; and the recent review by the UN Committee against Torture, which issued its concluding observations on Turkey last week.
Additional Information
For more information on international human rights, such as the right to freedom of expression and freedom from arbitrary detention, or the work of UN Special Procedures, visit the IJRC Online Resource Hub.