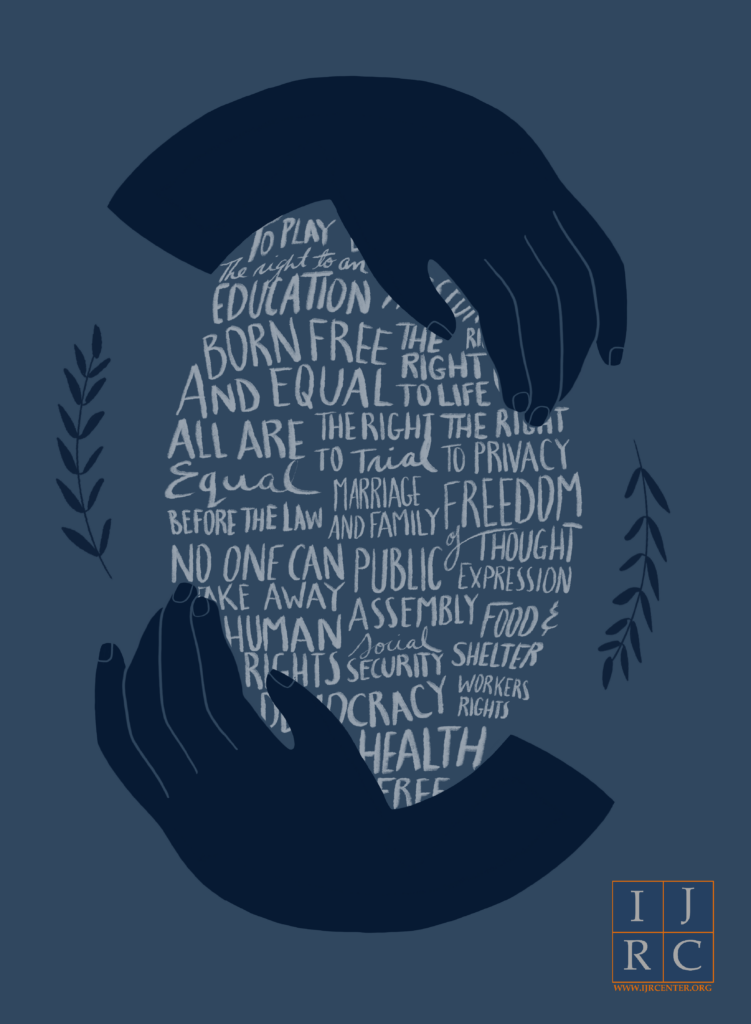 IJRC's work is made possible by generous individual donors who, like you, share our commitment to justice and human rights. Thank you! Watch our quick videos to learn more about IJRC's work or to hear from our team.
To donate, you may use the form below or the PayPal Giving Fund. Both methods accept credit and debit cards. Note that the PayPal Giving Fund charges no fees and allows anonymous donations.
Donations by check or money order may be sent to:
International Justice Resource Center
4083 24th Street #460519
San Francisco, CA 94114 USA
Thank you for supporting human rights for everyone, everywhere.
Please contact us with any questions.
IJRC is a non-profit corporation and charity registered in Massachusetts and California, and is recognized by the U.S. government as a tax-exempt 501(c)(3) public charity.  IJRC  Tax ID #: 27-4501182.  All donations made to IJRC on or after January 10, 2011 are tax-deductible in the United States, to the extent permitted by law.  IRS Publication 78 contains a list of tax-exempt charitable organizations.