On September 8, Adnan Latif became the ninth Guantánamo Bay detainee to die in U.S. custody. [NY Times] The military publicly announced Latif's identity today, the eleventh anniversary of the tragic attacks of September 11, 2001. Those terrorist attacks gave rise to a more public, aggressive and extensive "war on terror" whose features have included the use of "black sites" and foreign detention centers, torture, extraordinary rendition, the Guantánamo detention facility, and targeted killings carried out with unmanned drones. Latif, a Yemeni national, had been placed on disciplinary status and was being held in the higher-security Camp 5; earlier this year he carried out a hunger strike. [Washington Post] Latif had not been charged with any crime and was not slated for prosecution. [Washington Post] Over the past eleven years, the debate surrounding national security, the rule of law, and the human rights of those suspected of participating in or supporting acts of terrorism has not subsided. This post examines the status of that debate through the lens of complaints brought before the regional human rights systems.
Guantánamo Bay and Domestic Litigation
January of this year marked the tenth anniversary of the United States government's use of the prison camp at Guantánamo Bay, Cuba to hold individuals suspected of supporting or being associated with al Qaeda or other groups – some, but not all, of which were designated terrorist groups by the U.S. government. See Mark Denbeaux et al., Report on the Guantanamo Detainees: A Profile of 517 Detainees through Analysis of Department of Defense Data (2006).  Over the years, a total of 779 detainees – citizens of 48 countries – have been held at Guantanamo, most initially detained by Pakistani or Afghani forces and then handed over to U.S. custody. [HRW]  There, they have been subjected to prolonged, indefinite detention without trial until most (approximately 600) were released without being charged with any crime. [HRW]  Credible reports of detainee mistreatment have continued to surface, despite the Bush Administration's public insistence that it did not permit torture.  WikiLeaks' release of classified military documents detailing the lives of Gitmo detainees only increased criticisms surrounding the lack of due process, arbitrary detentions, and mistreatment. [NYT]
A significant number of those released have had to start anew in countries other than their own, due to the international legal principle of non-refoulement; others were sent to their home countries without regard for the likelihood of mistreatment [CCR].  Six were convicted in the widely-criticized military commissions, seven died in custody, and, today, 167 remain in limbo due to a struggle between a president who ordered Guantanamo's closure and a legislature that refuses allow the prisoners to be prosecuted or detained on U.S. soil.  In March of 2011, President Obama authorized renewed military prosecutions of the detainees after two years of stalemate. [NYT]
The Guantanamo litigation in U.S. federal courts has taken a long and complicated path, landing in a place that allows detainees the opportunity to challenge their detention in courts of law (Boumediene v. Bush), but where the struggle for release is protracted and difficult. [Washington Post; CCR] The domestic legal battle over Guantanamo, the laws that apply there, and the fate of the remaining detainees has been extensively documented and analyzed elsewhere. See, e.g., Philippe Sands, Torture Team (2008); The Torture Memos, David Cole, ed. (2009).
The battle for release pursued by deceased Guantánamo detainee Adnan Latif is representative of many detainee's struggles. The U.S. military reportedly recommended his release in 2006 and in 2008, but the U.S. government has opposed repatriation or resettlement of Yemeni detainees due to lack of agreement between the U.S. and Yemen over how to treat those released (and more recently, instability in that country), leading to disproportionate representation of Yemenis among the 167 people who continue to be held at Guantánamo. See MSNBC; Andy Worthington; CCR; Washington Post. In 2010, a U.S. district court judge granted Latif's petition for habeas corpus and ordered his release, finding the intelligence supporting his continued detention could not be credited due to serious doubts about its accuracy and lack of corroboration. This ruling, however, was vacated in 2011 by the U.S. Court of Appeals for the District of Colombia Circuit, the majority holding that the intelligence report was entitled to the "presumption of regularity" owed to government documents absent "more convincing" evidence of unreliability. When the U.S. Supreme Court denied the petition for writ of certiorari in June of this year, Latif's release via habeas corpus was foreclosed. [NY Times]
In this context especially, litigation and other advocacy before the regional human rights bodies, and the United Nations system, may represent the last, best hope at justice for Guantánamo detainees and others tortured or arbitrarily imprisoned for suspected terrorism ties. As explained in greater detail below, and in large part due to the requirement that domestic remedies be exhausted before turning to a regional human rights body, these commissions and courts are currently processing many complaints related to the "war on terror,"  but have not yet decided on the merits any case involving extraordinary rendition or detention at Guantánamo.
Guantánamo & Extraordinary Rendition before Regional Human Rights Bodies
The African, European and Inter-American human rights systems are each processing complaints regarding the rights of terrorism suspects held at Guantánamo or other detention sites at the direction or behest of the United States government.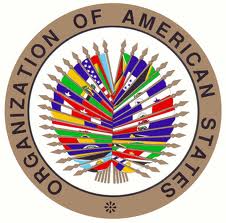 The Inter-American Commission on Human Rights, as the only supranational human rights body authorized to resolve individual complaints against the United States, has been the most active in evaluating the U.S. government's compliance with its human rights obligations in the "war on terror." As early as March, 2002, the Commission granted precautionary measures requested by Guantánamo Bay detainees, urging the United States to "take the urgent measures necessary to have the legal status of the detainees at Guantanamo Bay determined by a competent tribunal. In 2005, these measures were amplified and in 2008, the Commission granted the precautionary measures request of Guantánamo detainee Djamel Ameziane, who alleged he was tortured and subjected to inhumane treatment.
In subsequent years it reiterated the necessity of closing the Guantánamo facilities, most recently in January of this year.  The Inter-American Commission in 2009 expressed "deep satisfaction over the decision by the President of the United States, Barack Obama, to close the detention center at the Guantánamo Bay Naval Base within a period of no later than one year and to prohibit cruel, inhuman, or degrading treatment in interrogations of detained individuals." In 2010, the Commission condemned the transfer of Abdul Aziz Naji to Algeria, in contravention of the principle of non-refoulement and the precautionary measures granted by the Commission in 2002. In 2011, the Commission expressed "deep concern" over new allegations of torture and inhuman treatment of Guantánamo detainees.
Pending before the Commission are petitions lodged on behalf of alleged extraordinary rendition and torture victims Khaled El-Masri and  Binyam Mohamed, Bisher al-Raqi, Abou Elkassim Britel and Mohamed Bashmilah; Iraqi detainee Tariq Aziz; and Guantánamo detainee Djamel Ameziane. In 2012, the Commission admitted the petition presented on behalf of Djamel Ameziane, a Guantánamo detainee who alleged he had been subjected to arbitrary detention and torture, and that he remained at risk of transfer back to Algeria where he would face the risk of serious harm.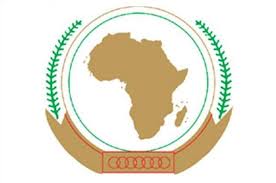 The African Commission on Human and Peoples' Rights is reported to be currently processing the case of al-Asad v. Djibouti, in which the petitioners allege that Djibouti's detention and transfer of a Yemeni national to CIA custody violated his human rights.
Before the European Court of Human Rights, cases involving extraordinary
rendition include Boumediene v. Bosnia & Herzegovina (declared inadmissible); El Masri v. Macedonia (pending before Grand Chamber); and Nasr and Ghali v. Italy (pending). The ECHR has also decided Babar Ahmad and Others v. the United Kingdom, authorizing the extradition of six alleged terrorists from the UK to the United States, where they would be held in a "supermax" prison. A complaint against Romania on behalf of extraordinary rendition victim Abd al Nashiri has also been submitted to the European Court of Human Rights.
Other relevant 'war on terror'-related decisions by the ECHR include the following: A. and Others v. the United Kingdom (indefinite detention and imposition of control order in the UK); NADA v. Switzerland (pending Grand Chamber decision to be issued on 12 September 2012 regarding UN "black list" of terrorism suspects); Othman v. the United Kingdom (finding deportation of Abu Qatada to Jordan would violate right to fair trial); Armani da Silva v. the United Kingdom (pending; regarding shooting of misidentified suspected suicide bomber). In addition, the Strasbourg Court has decided cases concerning the responsibility of the United Kingdom – as a member of the international coalition of armed forces in Iraq – for ensuring due process in detainees' criminal trials and accountability for extrajudicial killings. See Al-Saadoon and Mufdhi v. the United Kingdom (challenge to trial in Iraqi courts while detained in British-run facility); Al-Jedda v. the United Kingdom (challenge to detention of Iraqi civilian in British-run facility);  Al-Skeini and Others v. the United Kingdom (duty to investigate killings by British soldiers in Iraq).
UN human rights treaty bodies have had occasion to consider the rights of those detained in the "war on terror." See, e.g., Committee Against Torture, Agiza v. Sweden, Comm. No. 233/2003, View of 20 May 2005 (diplomatic assurances against torture, non-refoulement); Human Rights Committee, Alzery v. Sweden, Comm. No. 1416/2005, Views of 10 November 2006.
For additional information, see the factsheets produced by the Office of the UN High Commissioner for Human Rights, Human Rights, Terrorism and Counter-terrorism and the ECHR's factsheets on Terrorism and Extra-territorial jurisdiction of ECHR Member States, as well as the Inter-American Commission's Report on Terrorism and Human Rights.