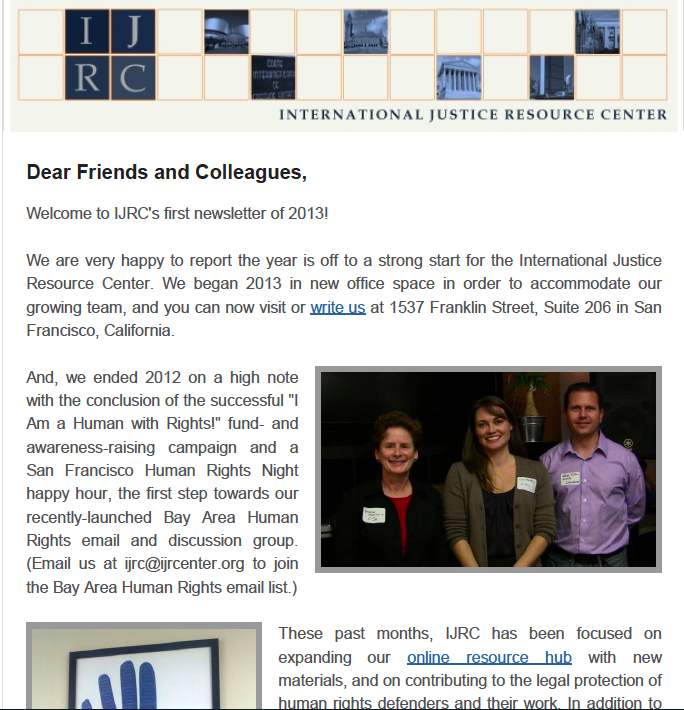 We have just published our March 2013 Newsletter and invite you to take a look!  The newsletter details our upcoming publications and other informational resources, and events, and summarizes IJRC's recent activities.
If you haven't visited the News Room lately, you'll want to see the newsletter's list of our most popular news posts so far this year.  And, keep an eye out for new thematic research guides; we'll be publishing several in the coming weeks.
This issue also includes our new contact information and introduces new team members.  Read the full March 2013 Newsletter here.