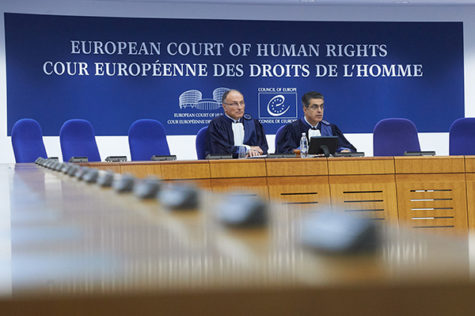 In its first judgment to directly consider the issue, the European Court of Human Rights (ECtHR) has held that violently arresting a parent in front of a child may constitute inhuman or degrading treatment of the child, in violation of the Article 3 of the European Convention on Human Rights. See ECtHR, A v. Russia, no. 37735/09, Judgment of 12 November 2019. In the case of A v. Russia, Russian police beat and arrested A's father in front of her when she was nine years old, leaving her with post-traumatic stress disorder (PTSD) and a neurological disorder, among other health complications. See id. The Court found that the State authorities violated Article 3 when they violently arrested A's father outside her school, in spite of knowing she was likely to be present (and was present), and when they failed to effectively investigate the family's allegations that the police used excessive force. See id. at paras. 75-82. The judgment has implications for other situations where authorities arrest parents by force in front of their children, and comes as the Convention on the Rights of the Child, which has been ratified by every country in the world except the United States of America, celebrates its 30-year anniversary this month.
Summary of the Facts
The applicant's father, a police officer, was arrested during an undercover operation organized by Russia's Federal Service for Drug Control (FSKN) following a drug purchase. See id. at para. 6. The applicant's father was arrested outside of her school on May 31, 2008 while A was waiting for her father in their car. See id. at para. 8. The applicant alleged that the police officers knocked her father to the ground and began kicking and beating him, while the State argued that the police officers did not use physical force to arrest the applicant's father. See id. at paras. 8, 17. The applicant ran away from the scene and her uncle found her on the street shortly after. See id. at para. 8. She was later diagnosed with PTSD, neurogenic hyper-reflective urinary bladder, anxiety, a neurological disorder, and other health complications after the incident. See id. at paras. 18-22.
In July 2008, the applicant's mother complained to the authorities about her daughter's health complications, requesting that the prosecutor's office conduct an investigation. See id. at para. 23. The prosecutor opened a pre-investigation inquiry, but did not open an investigation or initiate criminal proceedings, concluding that physical force was not used during the arrest and that A had not been threatened with physical or psychological violence. See id. at paras. 23, 32. The applicant's mother unsuccessfully appealed the results of the pre-investigation before domestic courts and then submitted a complaint to the European Court, which an ECtHR chamber found admissible. See id. at paras. 41-42, 51.
Inhuman or Degrading Treatment Analysis
The ECtHR chamber reiterated that Article 3, which prohibits torture or inhuman or degrading treatment under all circumstances, is "one of the most fundamental values of democratic society" and clarified that States have a duty to investigate any "credible assertion that [an individual] has suffered treatment infringing Article 3" at the hands of State agents. See id. at paras. 52-53. States must investigate allegations of torture or inhuman treatment in an effective manner that is capable of leading to the identification and punishment of those responsible. See id. at para. 53.
With respect to children, the ECtHR summarized its understanding that Article 3 requires States to implement "effective" measures to protect children from inhuman treatment, including taking "reasonable steps to prevent ill-treatment of which the authorities had, or ought to have had, knowledge" as well as "effective deterrence." See id. at para. 55. These steps must protect the best interest of the child. See id. In cases regarding scenes of arrest, the ECtHR noted that States must take into account the presence of children at the scene when conducting these operations given that children's "age makes them psychologically vulnerable." See id. at para. 56. In this regard, the Court referred to a prior case in which it held that the early morning arrest of a father in his home by masked special officers, that was planned without taking into account the presence of his wife or young children, violated all four family members' rights under Article 3. See id. (citing Gutsanovi v. Bulgaria, no. 34529/10, § 132, ECHR 2013 (extracts)).
In A's, it was undisputed that she was present at the time of her father's arrest and that she was diagnosed with several medical health conditions shortly thereafter, including PTSD, enuresis, anxiety, and depression. See id. at para. 17. While the State disputed the use of force during the arrest, the ECtHR chamber found A's allegations regarding the violent arrest credible, citing sufficient evidence based on witnesses' statements indicating that A's father was knocked to the ground and beaten during the arrest. See id. at paras. 58-65.
Thus, the ECtHR chamber concluded that A's interests as a nine-year-old child were not taken into consideration during the State's operation, finding that the police officers, knowing that she was present at the scene, continued with the operation and exposed her to a "scene of violence against her father in the absence of any resistance on his part." See id. at para. 67. The severe impact that this had on the applicant's health, which the chamber found amounted to ill-treatment, combined with the State's failure to meet its positive obligation to prevent it, resulted in a violation of Article 3 of the Convention. See id. at paras. 67-68.
Separately, the ECtHR found that the State did not meet its procedural obligations under Article 3, which requires that the State conduct an effective investigation into credible allegations of ill-treatment. See id. at para. 69. The chamber noted that the authorities only conducted a pre-investigation inquiry, rather than a "fully-fledged" investigation capable of challenging Ms. A's credible allegations with regard to her exposure to the violent arrest, and refused to begin criminal proceedings. See id. at para. 66.
Finding a violation of Article 3, the ECtHR chamber did not find necessary to examine the applicant's complaint under articles 8 (respect for private and family life) and 13 (right to effective remedy) of the Convention. See id. at paras. 70, 74.
Additional Information
See the IJRC's thematic research guide on Children's Rights and the ECtHR's thematic factsheets, including on Protection of Minors, for explanations of States' human rights obligations with regard to children. For more information about the European Court of Human Rights, and other regional and universal human rights bodies, visit IJRC's Online Resource Hub. To stay up-to-date on international human rights law news, visit IJRC's News Room or subscribe to the IJRC Daily.