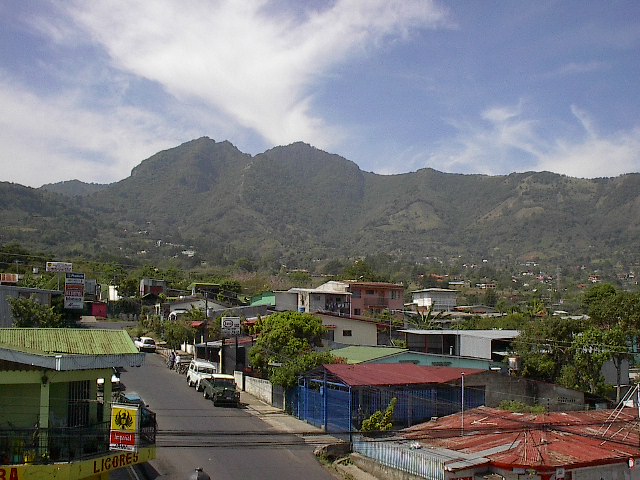 Following ratifications by Mexico and Argentina, the Escazú Agreement will enter into force 90 days from when both States have deposited their ratifications. The treaty is the first to address environmental contamination, natural resource governance, and human rights in Latin America and the Caribbean. It recognizes a human right to live in a healthy environment, protects environmental defenders, and ensures access to information and justice on environmental matters. Argentina ratified the agreement on September 24, 2020, followed by Mexico on November 5. The other States parties are Antigua and Barbuda, Bolivia, Ecuador, Guyana, Nicaragua, Panama, Saint Vincent and the Grenadines, Saint Kitts & Nevis, and Uruguay. Importantly, the date of entry into force is not yet known because neither Mexico nor Argentina appear to have deposited their instruments of ratification, according to the United Nations Treaty Collection. Nonetheless, UN human rights experts were quick to welcome the Escazú Agreement's expected entry into force. [OHCHR Press Release] 
Development & Ratification
Officially titled the "Regional Agreement on Access to Information, Public Participation and Justice in Environmental Matters in Latin America and the Caribbean," the Escazú Agreement was adopted in Costa Rica in 2018, following years of negotiations on the text. See Economic Commission for Latin America and the Caribbean, History of the Regional Agreement. Between April 2019 and May 2020, nine States deposited their instruments of ratification, but progress slowed with the onset of the COVID-19 pandemic and objections from Chile, an early proponent of the treaty. [Global Climate and Health Alliance; ECLAC; Diálogo Chino] Chile drew criticism earlier this year when its legislature rejected ratification. [BBC] Ratification is a topic of ongoing debate in Colombia and Peru. [El Tiempo; Deutsche Welle] Signatories to the Escazú Agreement are scheduled to meet in Antigua and Barbuda in December. Twenty-four countries are signatories. 
The Escazú Agreement
Article 1 of the Escazú Agreement clearly states its purpose: 
The objective of the present Agreement is to guarantee the full and effective implementation in Latin America and the Caribbean of the rights of access to environmental information, public participation in the environmental decision-making process and access to justice in environmental matters, and the creation and strengthening of capacities and cooperation, contributing to the protection of the right of every person of present and future generations to live in a healthy environment and to sustainable development.
Among other foundational principles, the treaty specifically adopts the pro persona principle, requiring its interpretation in the way that is most protective of individual rights. 
Article 4 requires States parties to "guarantee the right of every person to live in a healthy environment," while Article 5 protects "the public's right of access to environmental information in [the State's] possession, control or custody, in accordance with the principle of maximum disclosure." Article 6 imposes positive obligations on the part of States to "generate, collective, publicize and disseminate environmental information. Article 7 obligates States to enable public participation in decision-making processes impacting the environment. Article 8 guarantees "the right to access to justice in environmental matters."
Article 9 is dedicated to environmental defenders, and requires States to "guarantee a safe and enabling environment for persons, groups and organizations that promote and defend human rights in environmental matters, so that they are able to act free from threat, restriction and insecurity." The article obligates States to take measures to "recognize, protect and promote" defenders' human rights and to "prevent, investigate and punish: harassment and attacks against them.
The remaining articles impose obligations on States parties to increase their own capacity, to cooperate with other States and other stakeholders, and to commit the necessary resources for the agreement's implementation. The agreement also creates a Voluntary Fund to support implementation and a Conference of the Parties to monitor implementation, including by reviewing State reports, and make recommendations to States. The treaty does not establish an individual or inter-State complaint process.
Other Recognition of Environmental Rights
Other human rights oversight bodies and instruments recognize environmental rights, including the rights to live in a healthy environment and to advocate for environmental protection. Relevant mechanisms include the United Nations Special Rapporteur on human rights and the environment, who issued Framework Principles on Human Rights and the Environment, in addition to numerous reports, concerning States' obligations under established or evolving international standards. Regionally, the Inter-American Commission on Human Rights established a Special Rapporteurship on Economic, Social, Cultural, and Environmental Rights; the African Commission on Human and Peoples' Rights similarly created a Working Group on Extractive Industries, Environment and Human Rights Violations. 
Relevant instruments include the Convention on Access to Information, Public Participation in Decision-Making and Access to Justice in Environmental Matters ("Aarhus Convention") in Europe. The African Charter on Human and Peoples' Rights recognizes, in its Article 24, a collective "right to a general satisfactory environment favourable to their development." The African Commission on Human and Peoples' Rights has elaborated on the corresponding State obligations in its Principles and Guidelines on the Implementation of Economic, Social and Cultural Rights in the African Charter. Article 11 of the Additional Protocol to the American Convention on Human Rights in the Area of Economic, Social and Cultural Rights ("Protocol of San Salvador") recognizes a "right to live in a healthy environment" and obligates States to "promote the protection, preservation, and improvement of the environment." 
Even where there is no explicit treaty protection of a right to a healthy environment, human rights bodies have examined issues related to environmental contamination under their treaties' protection of the rights to life, privacy, health, or property. See, e.g. UN Committee on Economic, Social and Cultural Rights, General Comment No. 14: The right to the highest attainable standard of health, UN Doc. E/C.12/2000/4, 11 Aug. 2000. The UN Human Rights Committee, in 2019, concluded Paraguay had violated the rights to life, private and family life, and an effective remedy when it failed to address significant environmental pollution from industrial agriculture. [IJRC]  Other individual complaints under such treaties have sometimes been dismissed because the individuals bringing the complaints were not sufficiently affected. See, e.g., European Court of Human Rights, Factsheet: Environment and the European Convention on Human Rights (March 2020). 
The Inter-American Court of Human Rights, in particular, has decided numerous cases involving extrajudicial killings of environmental defenders. See, e.g., IACtHR, Kawas-Fernández v. Honduras. Merits, Reparations and Costs. Judgment of April 3, 2009. Series C No. 196.
Additional Information
For more information on economic, social, and cultural rights, or on the regional and United Nations human rights mechanisms, visit IJRC's Online Resource Hub. To stay up-to-date on international human rights news, visit IJRC's News Room or subscribe to the IJRC Daily.