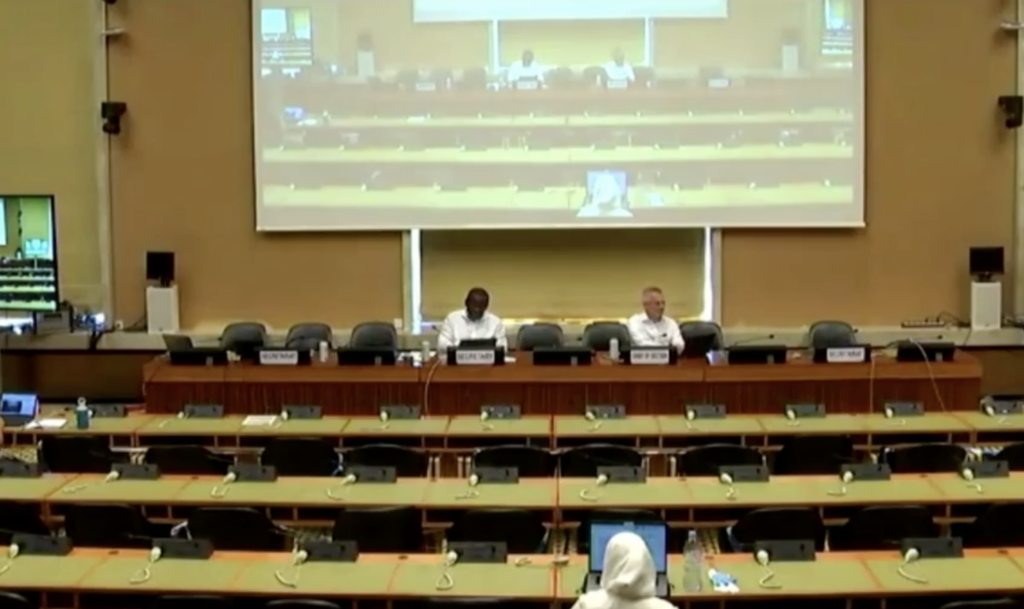 In August 2021, a few international human rights bodies will meet – mostly virtually – to continue their monitoring and oversight of States' human rights practices. At the regional level, the Inter-American Court of Human Rights will be in session. At the United Nations, the Committee on Elimination of Racial Discrimination and Committee on the Rights of Persons with Disabilities will convene. Additionally, the UN Special Rapporteur on unilateral coercive measures and the Special Rapporteur on the rights of persons with disabilities will visit Zimbabwe and Botswana, respectively. For more information on each of the bodies mentioned, visit the Courts & Monitoring Bodies section of the IJRC Online Resource Hub.
The COVID-19 pandemic continues to impact the scheduling and format of supranational human rights bodies' sessions and other activities. The IJRC monthly overviews have detailed these changes, beginning in April 2020. For an overview of the initial changes in human rights oversight caused by the pandemic, see our July 2020 post on OpenGlobalRights. To view human rights bodies' past and future activities, visit the IJRC Hearings & Sessions Calendar.
Inter-American Court of Human Rights
The Inter-American Court of Human Rights (IACtHR) will hold its 143rd Ordinary Period of Sessions from August 17 to September 10, 2021. Additional information on the agenda will be released closer to the start of the session.
UN Human Rights Treaty Bodies
UN treaty bodies have been resuming limited State party reviews, which had been postponed because of COVID-19. Note that the August 2021 sessions are not listed in the OHCHR calendar of meetings, but are listed on the relevant bodies' webpages. Treaty bodies' public activities, including State party reviews that do take place, will be webcast on UN Web TV.
Committee on the Elimination of Racial Discrimination
The CERD will hold its 104th Session, virtually, from August 9 to 25. According to its programme of work, the Committee will review both Lebanon and the Netherlands. It will also meet informally with nongovernmental organizations and hold other closed meetings.
Committee on the Rights of Persons with Disabilities
The CRPD will hold its 25th Session, virtually, from August 16 to September 14. It will review Djibouti and France. Additional information regarding participation and virtual consultations with civil society and others can currently be found on the CRPD homepage.
Additional Information
The International Justice Resource Center has put together a webpage compiling supranational human rights bodies' guidance on States' obligations to respect human rights in their COVID-19 mitigation efforts. See IJRC, COVID-19 Guidance from Supranational Human Rights Bodies. The webpage includes resolutions, press releases, and other statements from universal and regional bodies as well as their parent intergovernmental organizations, organized by issue area and by the body or organization that issued it. See id.
For more information on other suspended sessions or the various human rights monitoring bodies, visit IJRC's Online Resource Hub. To stay up-to-date on international human rights law news, visit IJRC's News Room or subscribe to the IJRC Daily.