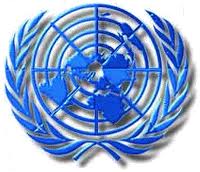 The Secretariat of the United Nations Human Rights Council* is seeking all governments, national human rights institutes, and non-governmental organizations in consultative status to nominate persons to serve as the Chairperson of the upcoming Forum on Business and Human Rights.
The Chairperson will be appointed by the President of the Council to serve in his or her personal capacity and will be responsible for preparing a summary of the Forum's discussions. Nominations should be submitted to the details below by August 30, 2012. The first session of the Forum will take place in Geneva, Switzerland on December 4 and 5, 2012.
The Forum was established by Council Resolution 17/4 of June 16, 2011 titled Human rights and transnational corporations and other business enterprises with the purpose to
"discuss trends and challenges … and promote dialogue and cooperation on issues linked to business and human rights… as well as identifying good practices."
The resolution also established a three-year Working Group on the issue of human rights and transnational corporations and other business enterprises. The Working Group picked up the concluding work of Special Representative of the Secretary-General Mr. John Ruggie on the same issue. The Special Representative had led the six year development of the Guiding Principles on Business and Human Rights which was unanimously endorsed by the Council in June 2011.
The program and agenda of the Forum remain to be determined by the end of September 2012.
Nominations should be submitted to the Secretariat of the Council c/o Alexandra Swetzer no later than August 30, 2012 via:
Email: CandidaturesHRCSub@ohchr.org.
Fax:     +41 22 917 90 11
Post:    Office of the High Commissioner for Human Rights
Palais Wilson, United Nations Offices at Geneva
CH-1201, Geneva 1
Switzerland
*The UN Human Rights Council is an inter-governmental body which promotes and evaluates respect for human rights in all 194 UN Member States, including through its special procedures and Universal Periodic Review.