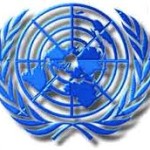 Although a growing number of countries have abolished the death penalty, 50 of the 193 UN Member States continue to either impose the death penalty or legally allow for it, and thus the death penalty continues to be widely debated internationally.  During their presentations to the UN General Assembly in October 2012, two UN Special Rapporteurs presented their findings on the extent to which the death penalty threatens or violates human rights.
Special Rapporteur on Extrajudicial, Summary, and Arbitrary Executions
On October 25, 2012, the United Nations Special Rapporteur on extrajudicial, summary, or arbitrary executions, Christof Heyns, presented his annual report to the UN General Assembly. As a Special Rapporteur appointed by the UN Human Rights Council, Mr. Heyns is charged with examining "situations of extrajudicial, summary or arbitrary executions in all circumstances and for whatever reason."
As Mr. Heyns explains, customary international law* prohibits arbitrary deprivation of life, and when the death penalty is imposed without a fair trial, as provided in articles 6(2) and 14 of the International Covenant on Civil and Political Rights, countries violate this international prohibition.  The Special Rapporteur notes how common violations of the right to fair trial can be, stating that in the United States alone trial errors have resulted in at least 140 individuals being wrongly convicted, sentenced to death, and later exonerated.  Military trials in particular raise fair trial concerns as the accused is often not given enough time or information to prepare an adequate defense, in contravention of international law.
The Special Rapporteur specifically highlights the problem of mandatory death penalty sentences because it deprives judges the latitude of considering mitigating factors or special conditions of the accused.  He also argues that the death penalty must not be imposed for drug-related crimes, particularly because "[t]here is no persuasive record that the death penalty contributes more than any other punishment to eradicating drug trafficking."  China, Iran, Saudi Arabia, and Viet Nam are identified as responsible for the "vast majority" of these drug-related death penalty sentences.
The Special Rapporteur further stresses that the death penalty may be imposed consistent with international law – though by no means required under international law – only in response to the "most serious" crimes, such as intentional killings.  He comments that an objective definition of "most serious" crimes effectively prohibits States from imposing the death penalty for acts that some states consider criminal, but are widely recognized to be non-criminal conduct consistent with human rights law, such as the criminalization of apostasy (the rejection of one's own religion beliefs) or sexual orientation. Roughly 28 of the 50 death penalty "retentionist" states adhere to this definition, allowing the death penalty only for crimes committed with lethal intent that result in death.
The Special Rapporteur reiterates that paragraph 45 of UN Resolution A/HRC/18/20 prohibits countries that have abolished the death penalty from assisting any country in its use of the death penalty or extraditing an individual to a death-penalty country if there is a chance that the death penalty being imposed.  The Special Rapporteur concluded by stressing the need for transparency about how often people are sentenced to death and how often those sentences are carried out, consistent with the reporting requirements established in resolution 1989/64 of the Economic and Social Council.
Special Rapporteur on Torture and Other Cruel, Inhuman or Degrading Treatment or Punishment
During the October 23, 2012 presentation of his annual report to the UN General Assembly, the UN Special Rapporteur on Torture, Juan E. Méndez, argued that the death penalty is emerging as a per se form of torture.  The Special Rapporteur argues that jurists should shift their framework to think about the death penalty in actual practice as a form of torture, rather than an exception to article 6 of the International Covenant on Civil and Political Rights (ICCPR), which articulates the right to life.
The Special Rapporteur notes that certain forms of the death penalty clearly constitute torture and are thus illegal.  These forms include stoning and gas asphyxiation, and may include hanging and lethal injection.  Moreover, even if the method of execution itself is fast and comparatively painless, the "death row phenomenon" accompanying the execution itself could constitute a violation of the prohibition on torture, cruel or inhuman treatment, in violation of ICCPR article 7 and articles 1 or 16 of the Convention against Torture.  According to the Special Rapporteur, this phenomenon is a "combination of circumstances [such as 'lengthy and anxiety-ridden wait for uncertain outcomes' and solitary confinement] that produce severe mental trauma and physical deterioration in prisoners under sentence of death."
Special Rapporteur Méndez reviewed decisions by countries' high courts, regional court systems like the European Court of Human Rights, and the UN Human Rights Committee to evaluate whether a new norm is emerging, such that the death penalty is per se unlawful under international law.  He notes that aspects of the death penalty have already been limited through law, including the general prohibitions of corporal punishment, imposition of the death penalty for non-serious crimes, and imposition of the death penalty for persons under age 18 and pregnant woman.  He concludes that although it exceeds the scope of his report to fully evaluate legal precedent to determine if the death penalty was a per se violation of the prohibition on torture or inhuman treatment, Special Rapporteur Méndez is certain that such a norm is at least in the process of forming, if it has not already emerged.
* Customary international law is a form of international law that is considered binding on states even though it is not codified into treaty law.  In section 38, paragraph 1(b) of its establishing statute, the International Court of Justice refers to customary international law being "international custom, as evidence of a general practice accepted as law."  In order for a concept to become part of customary international law, there must be sufficient state practice consistent with the norm as a legal obligation.  See the International Committee of the Red Cross for more information.