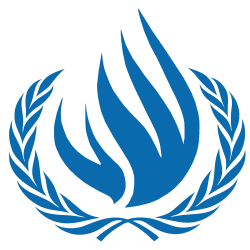 The United Nations Office of the High Commissioner of Human Rights (OHCHR) has opened nominations for the 2013 United Nations Prize for those who have made "outstanding contributions to the promotion and protection of human rights." The award has been presented every five years since 1968, pursuant to General Assembly Resolution that also established the international year for human rights.
Typically, six individuals or organizations are awarded each cycle and past recipients include Nelson Mandela, Jimmy Carter, Amnesty International, and the International Committee for the Red Cross. Assisted by the OHCHR, a high-level five-member committee makes the final decision on award recipients.  The  selection committee members are the President of the General Assembly, the President of the Human Rights Council, the Chair of the Human Rights Council Advisory Committee, the President of the Economic and Social Council, and the Chair of the Commission on the Status of Women. The ceremony celebrating the 2013 winners will take place on December 10, 2013 at the UN Headquarters in New York.
Nominations may come from "Member States, specialized agencies and non-governmental organizations in consultative status and … other appropriate sources."  To make a nomination, fill out and submit the simple Nomination Form with basic identifying information about the nominee and the reasons supporting their nomination.  Nominations can be sent by email to humanrightsprize@ohchr.org or by post to the mailing address provided in the nomination form.
Nominations must be received by July 5, 2013.