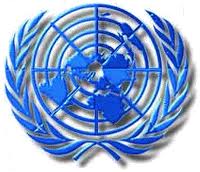 In June and July, there are several key opportunities for civil society, and particularly for indigenous peoples, to become involved with the programs of the Office of the United Nations High Commissioner for Human Rights, the Expert Mechanism on the Rights of Indigenous People, the Universal Periodic Review, and the UN human rights treaty bodies.

OHCHR Indigenous Fellowship Program
The Office of the United Nations High Commissioner for Human Rights (OHCHR) Indigenous Fellowship Program trains individuals from indigenous communitites on international human rights mechanisms through briefing sessions with UN agencies and other international organizations, such as the UN Development Program and the International Labor Organization.  Selected applicants will be stationed at different locations around the world, depending on the language they speak; English speaking applicants will be based in Geneva for their program, which lasts several weeks.  Fellows will also participate in the annual session of the Expert Mechanism on the Rights of Indigenous People.
Those interested in joining the OHCHR Indigenous Fellowship Program must apply by June 21, 2013 for English, French, and Spanish speaking applicants, or by July 1 for Russian speaking applicants.  For more information, see the Program's website.
Accreditation for 6th Session of the Expert Mechanism on the Rights of Indigenous People
The Expert Mechanism on the Rights of Indigenous People was created in 2007 to provide the UN Human Rights Council with advice on working with indigenous peoples to ensure respect for their human rights. Pursuant to Human Rights Council Resolution A/HRC/RES/6/36, a range of actors can be involved in – not just observe – the annual sessions of the Expert Mechanism on the Rights of Indigenous People, including regional organizations, "national human rights institutions and other relevant national bodies, academics and experts on indigenous issues, [and] non-governmental organizations in consultative status with the Economic and Social Counsel."
Human rights defenders interested in observing the Expert Mechanism at work first hand or participating in its sixth session, including representatives of NGOs without consultative status, must request accreditation and apply to attend online. Applications are due June 28, 2013.
Indigenous Peoples' Application for Funding to Attend the Next UPR and Treaty Bodies Sessions
Indigenous representatives interested in attending the 17th Universal Periodic Review (UPR) session in Geneva in October 2013 should apply online and request funding to attend by July 22, 2013. The countries to be reviewed by the Human Rights Council at the 17th UPR session are: Belize, Central African Republic, Chad, China, Congo, Jordan, Malaysia, Malta, Mauritius, Mexico, Monaco, Nigeria, Saudi Arabia, and Senegal.

Additionally, interested parties may apply to attend various treaty bodies' sessions also taking place in Geneva, Switzerland.  These include the Human Rights Committee and several others. A full breakdown of the human rights treaty body sessions is available online.
Consultation Input for the Secretary General Report on Combating Intolerance Based on Religion or Belief
In Resolution 67/178, the UN General Assembly called on the UN Secretary General to collect information from UN Member States on efforts to combat intolerance and discrimination.  In preparing his report, the UN Secretary General calls on civil society to provide submissions of "[g]eneral information on the implementation of the resolution" or the steps states have taken to "combat intolerance, negative stereotyping, stigmatization, discrimination, incitement to violence and violence against persons, based on religion or beliefs as set forth in the resolution."
Contributors must send their submissions, no more than five pages long, to registry@ohchr.org by June 28, 2013.

Call for Comments on Committee on Enforced Disappearances Relationship with Civil Society Actors
The Committee on Enforced Disappearances (CED) is requesting submissions from all members of civil society on their draft document, "The relationship of the Committee on Enforced Disappearances with civil society actors."  The draft documents outlines various ways that the CED can work with civil society, "in particular associations of relatives of disappeared persons when they exist, to ensure a well informed and constructive discussion." One proposed method is the submission of alternative reports from civil society on State Parties' implementation of the Convention on Enforced Disappearances.   
Human rights defenders should submit their comments on the draft document by July 15, 2013 to ced@ohchr.org.  For more information, see the draft document.