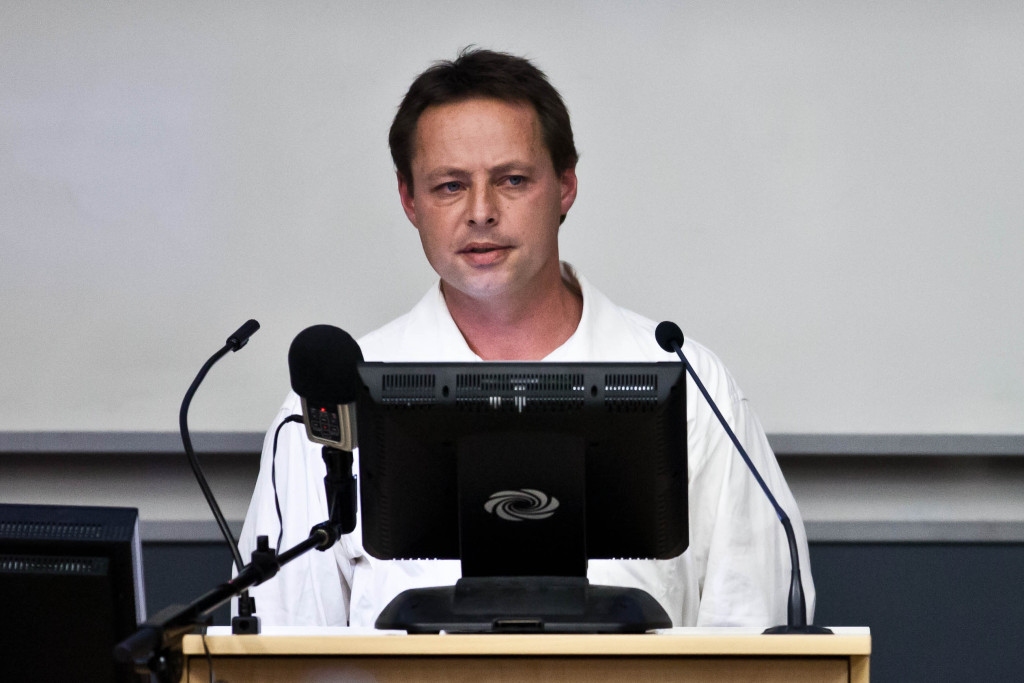 The United Nations Human Rights Committee has found Australia in violation of the right to liberty protected by the International Covenant on Civil and Political Rights (ICCPR) due to its continued detention of Guantanamo Bay prisoner David Hicks following his transfer to Australia, despite evidence that the American military proceedings against him had been unfair. See UN Human Rights Committee, Hicks v. Australia, Communication No. 2005/2010, Views of 5 November 2015. Mr. Hicks was formerly detained in Guantanamo Bay, but he accepted a plea bargain in exchange for a transfer to his home country, Australia. [OHCHR Press Release] In accordance with the plea agreement, Mr. Hicks pleaded guilty to providing material support to terrorists before a military commission. [NPR] After he was transferred to Australia, Mr. Hicks continued to serve the remaining seven months of his seven-year sentence. [UN News Centre] Last year, a U.S. court quashed his conviction, finding that material support did not constitute a war crime and he therefore should not have been subjected to military proceedings. [BBC]
The Committee held that States must not carry out a sentence that resulted from a clearly unfair trial and found that, in this case, Australia had sufficient knowledge of the procedural flaws that Mr. Hicks had experienced. [UN News Centre] The Committee went on to state that Australia should have investigated the matter further before enforcing the remainder of the sentence. See UN Human Rights Committee, Hicks v. Australia, Views of 5 November 2015, paras. 4.7-8. Australia, therefore, has an obligation to ensure that a sentence carried out within its territory was not the result of a trial that violated the ICCPR. Id. The Committee's decision contributes to a growing body of human rights decisions on the detention, transfer, and custody of those individuals held by States as part of the "war on terror."
Mr. Hicks' Arrest and Detention by U.S. Forces
In 2001, Mr. Hicks was arrested in Afghanistan, where he had attended Al Qaeda training camps. [BBC] After his arrest, in January 2002 he was sent to the U.S. detention facility at Guantanamo Bay and remained in there for five and a half years. [The Guardian] He was initially charged before a military commission with conspiracy, attempted murder by an unprivileged belligerent, and aiding the enemy, to which he plead not guilty. [The Australian] The U.S. Supreme Court held, in Hamdan v. Rumsfeld, 548 U.S. 557 (2006), that the military commissions as structured were unconstitutional; thus the initial charges were struck out. [The Australian] After President George W. Bush modified the military commissions, Mr. Hicks was charged with providing material support for terrorism and attempted murder in violation of the law of war. [The Australian] The military judge dropped the latter charge, and in March 2007 Mr. Hicks accepted a plea bargain, pleading guilty to providing material support for terrorism, for which he received a seven year sentence. [The Guardian] Mr. Hicks was transferred to Australia, in accordance with the plea deal, in May 2007 where he served the remaining seven months of his sentence. [The Guardian] Pursuant to U.S. appellate court rulings that providing material support to terrorism was not a war crime at the time of the Guantanamo military commission prosecutions, the U.S. Court of Military Commission Review vacated Mr. Hick's sentence. See Hicks v. United States, No. 13-004 (C.M.C.R. Feb. 18, 2015).
Views of the Human Rights Committee
Mr. Hicks alleged several violations of the ICCPR in his complaint against Australia submitted to the UN Human Rights Committee, including the prohibition on torture, the right to liberty, and the right to a fair trial based on his treatment while being held by the United States. See Hicks v. Australia, Views of 5 November 2015, para. 1.1. The Committee limited its holdings to violations that took place after Mr. Hicks was transferred to Australian custody, finding that despite Australia's involvement in negotiations with the US, interviews with Hicks, and knowledge of the terms of the plea agreement, Australia did not have "effective control" of Mr. Hicks while he was in US custody. See id. at para. 4.3-4.6.
The Committee found Australia responsible for violating the right to liberty under Article 9 of the ICCPR. The Committee rested its decision on Australia's continued enforcement of Mr. Hicks's prison sentence despite having had substantial information regarding the military commission proceedings, the opportunity to see Mr. Hicks's detention conditions in Guantanamo, the time to interview Mr. Hicks while he was still in detention at Guantanamo, and power to negotiate the transfer agreement for Mr. Hicks with the United States. See id. at paras. 4.8-5. Although it highlighted the important role of transfer agreements, the Committee determined that "States parties cannot be bound to execute a sentence where there is ample evidence that it was handed down following proceedings in which the defendant's rights were clearly violated." See id. at para. 4.9.
Two Committee members wrote separate dissenting opinions, expressing reservations about the implications of breeching transfer agreements between States and placing an obligation on the receiving State to review past proceedings that took place outside its jurisdiction. Sir Nigel Rodley wrote the first dissent and disagreed with the majority's holding in so far as it placed an obligation on States to breech their transfer agreements. He instead suggested that procedural flaws in the foreign trial should give rise to a discretionary option not to enforce the sentence. See id., Appendix I, para. 2. Committee member Dheerujlall Seetulsingh wrote in the second dissent that placing an obligation on the receiving State to review the procedures and trial would act as a disincentive for States to engage in transfer agreements that may be important to the detainee's rehabilitation and in addressing humanitarian concerns. See id., Appendix II, paras 6-7.
Both of the dissenting Committee members commented on the role Mr. Hicks's consent to the transfer agreement should have in determining the receiving State's obligations. Sir Rodley disagreed with the Committee's description of Mr. Hicks having "little choice" to accept the transfer agreement and commented that holding a violation of the ICCPR where the detainee had little choice but to accept the agreement implies that a detainee can consent and then rely on the State to invalidate his choice. See id., Appendix I, para 3. Mr. Seetulsingh stated that it is not within the State's power to negotiate a better transfer agreement nor to disregard an agreement to which all parties, including the detainee, have consented. See id., Appendix II, paras 3-4.
Generally, a victim of violations by a State party to the ICCPR is entitled to a remedy for the harm he or she suffered, pursuant to Article 2(3)(a) of the treaty. However, since Australia's decision to accept the transfer agreement was intended to and did protect Mr. Hicks from potential greater harm from continued detention in Guantanamo Bay, the Committee determined that its ruling constituted sufficient reparation "[i]n the particular circumstances." See id. at para. 6.
"War on Terror" Jurisprudence
Government practices associated with the "war on terror" have drawn international scrutiny from several regional and UN bodies regarding States' complicity in extraordinary rendition, the principle of non–refouelement, arbitrary detention, and torture. [IJRC] The Committee's reasoning in Mr. Hicks's case is similar to that applied in extraordinary rendition cases because in both situations a human rights body has identified a specific legal obligation based on what a State knows or should know about the United States' treatment of detainees. See, e.g., ECtHR, El-Masri v. Macedonia [GC], No. 39630/09, Judgment of 13 December 2012, para. 198. Mr. Hick's complaint does not raise allegations concerning the responsibility of his country of citizenship or residence for his transfer to, or treatment in, U.S. custody, a topic that has been the subject of detainees' complaints before other bodies. Most recently, the European Court of Human Rights found Italy internationally responsible for human rights violations based on its role in transferring an Egyptian national to the custody of the U.S. Central Intelligence Agency. See ECtHR, Nasr and Ghali v. Italy, no. 44883/09, Judgment of 23 February 2015 (in French only).
Additional Information
For more information on the Human Rights Committee or other United Nations treaty bodies and prior news posts on the war on terror, visit IJRC's Online Resource Hub.