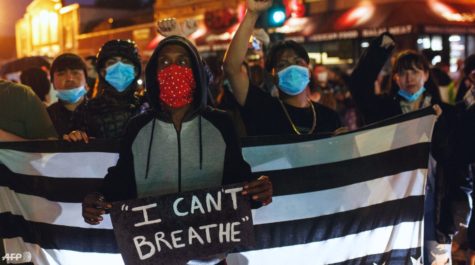 As protests spread across the United States and the world in response to the police killing of George Floyd in Minneapolis, human rights experts and civil society renewed their condemnation of racial discrimination and excessive use of force in the American criminal justice system. [The Guardian; UN News: Floyd; OHCHR Press Release: Floyd; IACHR Press Release] In the weeks that preceded George Floyd's death, the names of Breonna Taylor, Tony McDade, and Sean Reed joined those of more than 1,000 others shot and killed by police in the past year, in addition to those such as Ahmaud Arbery who were killed by individuals purporting to carry out law enforcement functions. [Washington Post; Equal Justice Initiative; NYT: Sean Reed] Authorities in many American cities imposed extended curfews and dispersed protesters with police and military who often used tear gas and rubber bullets and targeted journalists. [Washington Post: Callamard; Forbes; NYT: Troops; CPJ] Regional and universal human rights monitors reiterated that the U.S. must take "serious action" to stop killings by police, avoid impunity for extrajudicial killings, address discrimination and inequality, protect the right to protest, and guarantee journalists' freedom of expression. [OHCHR Press Release: Floyd; IACHR Press Release] Against the backdrop of a pandemic that is not yet under control and that has also disproportionately killed black Americans, pressure is mounting for radical reform grounded in human rights principles.
Police Violence in the U.S. – Overview
The U.S. has a long history of police violence and abuse, coupled with lack of accountability. See HRW, Shielded from Justice. One-third of people killed by strangers in the U.S. are killed by police. [Granta] Black, Latinx, and Native American people make up disproportionately high percentages of those killed by police. [Washington Post; Mapping Police Violence; CJCJ] [Aljazeera] However, lack of official data collection and reporting make it difficult to accurately depict the scope of problem. See ACLU, One Year Later: We Still Don't Know How Many Shot by Police. The use of video footage in recent decades to document many of these incidents has increased public awareness, yet prosecutions and convictions of police officers remain rare. [NYTimes: SCOTUS; CNN] For example, a 2015 study that looked at thousands of police killings between 2005 and 2015 discovered that only 54 police officers were charged with a crime, and of those charged, the majority were cleared or acquitted. [Washington Post]
In 2019, drawing on many sources, the IACHR contextualized police brutality within a longer history of racial discrimination in America, modern structural discrimination, over-policing of African American communities, a lack of accountability for excessive use of force, and various racial disparities in the larger criminal justice system. See IJRC, New IACHR Report Addresses Police Violence against Black Americans. The IACHR report found that practices such as over-policing and racial profiling, the militarization of police forces, police use of excessive force, impunity in cases of police killings, and police responses to protests apply across the U.S. See id.; IACHR, Police Violence against Afro-descendants in the United States (2018). With respect to police violence and abuse, the report concluded that the "United States has systematically failed to adopt preventive measures and to train its police forces to perform their duties in an appropriate fashion. This has led to the frequent use of force based on racial bias and prejudice and tends to result in unjustified killings of African Americans." See id.
Reform v. Abolition
These protests are the latest reminder that police reforms attempted in the past have failed to address the core, systemic policies that have resulted in disproportionate police violence against African Americans. [NYT: Defund] While the U.S. Congress has announced that it will hold hearings on racial violence and the use of excessive force by law enforcement officials to end the program that provides military equipment to police departments, many are calling for more comprehensive solutions. [NYT: Gear; Black Visions Collective]
Now, many activists and organizers are making demands that go beyond those commonly articulated in the past, which included greater transparency within police departments and comprehensive data collection, anti-bias and de-escalation trainings, and accountability, among others. [NYT: Defund; The Intercept] They are embracing some of the solutions long proposed by advocates and scholars, including defunding or abolishing the police, prison abolition, ending qualified immunity for police officers, and establishing a national use-of-force standard. Advocates and researchers spoke to some of these ideas, and the need for reform, in IJRC's 2017 panel on "Police Brutality & Surveillance in the Online Era."
By curbing the resources of police departments, the abolition movement seeks to shift the power from police forces to the communities being impacted through the prioritization of emergency-response programs, housing, health, and education. [NYT: Defund; The Intercept] The concept of abolition centers around the idea that "community order can be maintained without the intervention of an armed representative of the government and that justice can be accomplished without punishment." [Chicago Reader: Abolition] While it is sometimes considered a drastic measure, abolition activists argue that "abolition" already exists for wealthy communities that benefit from well-funded schools, food and job security, access to healthcare, and reliable transportation, and where the police is "mostly invisible." [Chicago Reader: Abolition] Activists demanding the abolition of police departments explain that abolition is about building alternatives to a policing system that has never worked to make their communities safer or more stable, and not about "destruction and anarchy." [Chicago Reader: Organize] Importantly, most proposed alternatives to policing focus on community-based solutions that prioritize personal outreach and social connections to diffuse and mediate violence. [NYTimes: Defund; Chicago Reader: Organize]
Relevant Human Rights Principles
Human rights bodies have not only called out the U.S. for failing to comprehensively address police violence against African Americans in the United States, but have also outlined the international obligations that the U.S. must comply with. As a member of Organization of American States and UN Member State, the U.S. has obligations under the American Declaration on the Rights and Duties of Man ("American Declaration") and the Universal Declaration of Human Rights. Moreover, as a party to the International Covenant on Civil and Political Rights (ICCPR) and the Convention on the Elimination of All Forms of Racial Discrimination (ICERD), the U.S. must ensure equality; abide by the principles of legality, necessity, and proportionality; protect the right to life; ensure access to justice and effective remedies; and, safeguard protesters' rights. See id.
Specifically, with respect to the right to equality and non-discrimination, the IACHR has noted that the U.S. not only has an obligation to protect against racial discrimination on paper, but also to prohibit discriminatory effects of seemingly neutral laws. See id. This principle is also considered a jus cogens norm that binds all States. See I/A Court H.R., On the Juridical Conditions and Rights of Undocumented Migrants, Advisory Opinion OC-18/03, 17 September 2003, para. 173(4). In 2013, the UN Working Group of Experts on People of African Descent and the UN Special Rapporteur on contemporary forms of racism, racial discrimination, xenophobia, stated that the U.S. must "examine [] laws that could have discriminatory impact on African Americans, and [] ensure that such laws are in full compliance with the country's international legal obligations and relevant standards," including the ICCPR and the ICERD. [OHCHR Press Release: Treyvon Martin]
Additionally, the U.S. has a duty to act with due diligence, which includes a responsibility to prevent, investigate, punish, and provide reparations for potential police abuses under articles XVIII and XXIV of the American Declaration. See IACHR, Police Violence against Afro-descendants in the United States (2018), 251, 281. The IACHR has stated that the significant number of incidents of police violence against African Americans that end without convictions, particularly where the victim was unarmed, amount to a systematic failure on the part of the U.S. to ensure adequate investigation and prosecution of police abuses. See id. at paras. 276-78.
Additional Information
For an overview of the right to life and the United States' human rights obligations, visit IJRC's Online Resource Hub. To stay up-to-date on international human rights news, visit IJRC's News Room or subscribe to the IJRC Daily.