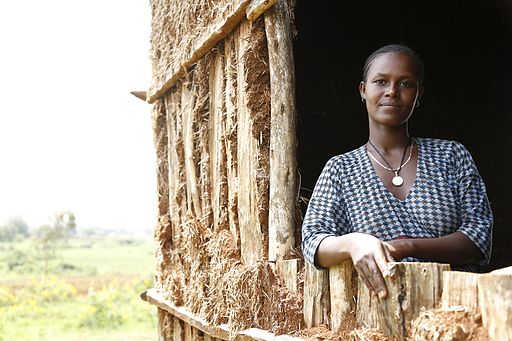 Ahead of International Women's Day, the African Union in conjunction with the Office of the United Nations High Commissioner for Human Rights (OHCHR) and UN Women launched the inaugural report of a planned series concerning the human rights of women in Africa; the report indicates that while women's participation in politics has increased, women's rights and equality are severely lacking in a number of other arenas. [OHCHR Press Release] African women, the report notes, continue to endure harmful practices such as child marriage, female genital mutilation, and forced sterilization of those living with HIV. See African Union et al., Women's Rights in Africa (2017), at 27, 35, 37. The report also addresses women's lack of access to adequate reproductive health resources, the difficulties faced by women with albinism, the prevalence of sexual and gender-based violence, and the situation of women in prisons. See id. at 22–24, 28–31, 45. Additionally, the report explains the regional human rights legal framework applicable to women's rights with particular emphasis on the role of the Protocol to the African Charter on Human and Peoples' Rights on the Rights of Women in Africa (Maputo Protocol). See id. at 4. In order to move toward the full realization of women's rights, the authors recommend accelerated ratification of the Maputo Protocol, the strengthening of institutions that support and empower women, the repeal of discriminatory laws and practices, and the adoption of targets to ensure movement toward gender equality. See id. at 54–55.
The Situation of Women's Rights in Africa
Substantial progress has been made toward the advancement of women's rights and female political participation at both the national and regional levels, the report found. The continental human rights system and the subregional systems have adopted several legal instruments, such as the Maputo Protocol; declarations, such as the African Union Solemn Declaration on Gender Equality in Africa; and resolutions designed to ensure women's rights and created multiple monitoring bodies. See id. at 11. Moreover, many African nations report high levels of female participation in politics, with Rwanda ranking number one globally for female membership in its legislature (at nearly 64 percent) and 24 African countries outranking the United States. See Women's Rights in Africa, at 11.
Nevertheless, African women, the report notes, continue to face incredible economic, social, and cultural challenges, particularly regarding healthcare and education. Africa leads the world in preventable childbirth and pregnancy-related deaths. See id. Women often lack access to contraception, safe abortions, and reproductive health care, due in part to the region's inadequate infrastructure, which makes it difficult for women to reach health clinics. See id. at 22. Moreover, societal norms regarding sex outside of marriage or for purposes other than procreation prevent women from receiving comprehensive sex education and may contribute to women's disinclination to seek reproductive health care services. See id. at 22–23.
Additionally, African women still trail behind men in their ability to access, use, and control land and other resources, making them vulnerable in situations of conflict or during disasters. See id. at 39. The report also notes that inability to access and control land leads to food instability for women, particularly poor women. See id.
Sub-Saharan Africa sees the highest rate of new HIV infections worldwide and accounts for 71 percent of the world's HIV-positive population, which disproportionately affects women in the region. See id. at 11, 27. The prevalence of HIV is attributable to stigma, violence, and relationships between young women and older men, which are associated with low condom use. See id. at 27.
Women are at a greater risk than men of becoming infected with HIV, the report states, and in some countries, HIV-positive women undergo sterilization procedures without their free and informed consent. See Women's Rights in Africa, at 27. Sterilization may be a prerequisite to the receipt of HIV treatment or prenatal care for instance, or women may be asked to sign consent forms while under duress, such as during labor. See id. Forced sterilization takes a toll on women's physical and mental health, and the threat of sterilization may deter HIV-positive women from seeking health care. See id.
Women with albinism (a lack of pigmentation in some or all of the skin, hair, and eyes) suffer great discrimination in Africa. See id. at 28. As Ikponwosa Ero, the UN Independent Expert on the enjoyment of human rights by persons with albinism, says in the report, "Where the majority are pigmented, a person with albinism stands out." See id. As a result of this, and because albinism is associated with certain cultural superstitions and misbeliefs, persons with albinism are subjected to extreme violence, attacks, and abandonment. See id. at 29.
Child marriage remains prevalent across Africa. Child marriage is a practice grounded in traditional, religious, and cultural beliefs and predominantly affects girls from rural and poor areas. See Women's Rights in Africa, at 33, 35. The practice is associated with sexual violence, sexually transmitted infections, and early pregnancy and often deprives girls of their right to receive an education. See id. at 35. While child marriages have decreased among the wealthy, they have persisted at high levels among the poor. See id.
African women are particularly vulnerable to sexual and gender-based violence and, due to discriminatory laws and access to services, are often more likely to be detained where they face additional challenges. Gaps in legislation as well as shortcomings in monitoring and enforcement create both de jure and de facto discrimination against women across the region. See Women's Rights in Africa, at 40. A third of African women have experienced sexual violence and six countries lack legal protections for women against domestic violence. See id. at 11. Women are also more likely than men to be imprisoned in certain circumstances. See id. at 45. This is due in part to the inability of many women to afford legal representation and the disproportionate targeting of women for offenses such as adultery and dress code violations. See id. Imprisoned women tend to lack access to adequate rehabilitation, counseling, and health care services. See id.
Female genital mutilation, the report states, is a form of gender-based violence practiced in many areas across the continent. See id. at 37. The report finds that the practice provides no health benefits and can cause irreversible physical damage. See id. In recent years, its criminalization has contributed to a decline in its use in some countries. See id. However, education on the issue that is sensitive to local culture has not accompanied the legislative enactments, preventing further reduction in the practice. See id.
Regional Framework
The African Charter on Human and Peoples' Rights – which has been ratified by every African Union (AU) State party besides the AU's newest member, Morocco – prohibits discrimination, including on the basis of sex, and requires States parties to remove all forms of discrimination against women and to ensure their rights. See African Charter on Human and Peoples' Rights, arts. 2, 18(3).
The Maputo Protocol was designed to expand legal protections for women and imposes upon States a positive obligation to address gender inequality and protect women's rights with respect to personal and political autonomy, access to education and employment, and the right to be free from harmful practices, among others. See Women's Rights in Africa, at 13. Thirty-seven African States have ratified the Maputo Protocol, but a number of them have done so with reservations, meaning they have opted out of certain provisions. See Women's Rights in Africa, at 13. The report notes that challenges to the full implementation of the Maputo Protocol include a lack of awareness of human rights instruments; a lack of reporting pursuant to the Maputo Protocol; and the continued use of religion and culture to justify discriminatory, harmful, and violent practices. See id. at 52.
The African Commission on Human and Peoples' Rights (ACHPR) is responsible for overseeing States' implementation of both the African Charter and the Maputo Protocol. See id. at 46. The Commission reviews State party reports on implementation of the instruments and provides interpretive guidance on the rights enshrined in the Charter and Maputo Protocol in the form of "General Comments." See id. The ACHPR has issued two general comments on Article 14 (right to health) of the Maputo Protocol. The first specifically addresses the right to protect oneself and to know one's health status with regards to sexually transmitted diseases, and the second addresses a woman's control over her reproductive life. The Commission also hosts a number of special mechanisms with thematic concentrations, including a Special Rapporteur on rights of women. The African Court on Human and Peoples' Rights is the Commission's counterpart, responsible for considering merits cases that allege violations of the African Charter, the Maputo Protocol, and any other relevant human rights instrument. See id. at 49.
Both the African Commission and the African Court are housed within the African Union, which addresses social, economic, and political problems on the continent while promoting the integration and unity of all African nations. The AU has a gender policy that commits Member States to ratifying the Maputo Protocol and implementing the Protocol fully within their national systems by 2020. See id. at 50.
Recommendations
In response to their findings, the African Union, OHCHR, and UN Women recommend States' full ratification of the Maputo Protocol and the lifting of reservations (particularly those reinforcing gender inequality and suppressing women's autonomy), the establishment of a mechanism to track and monitor compliance with the Maputo Protocol's reporting requirement, the strengthening of support institutions to empower women, the adoption of targets to promote gender equality and decrease instances of violence and harmful practices, the repeal of laws and policies that discriminate against women, the strengthening of domestic criminal accountability mechanisms, and the engagement of all relevant stakeholders in cooperation efforts and dialogue on the human rights of women. See id. at 54–55.
International Women's Day
The report launch coincided with International Women's Day, a day that was recognized by major human rights bodies and women worldwide through statements, reports, and demonstrations. [New York Times] On March 8, the International Labour Organization (ILO) released a report discussing the attitudes of men and women globally on the topic of women in the workforce, which are generally favorable. [ILO Press Release] Similarly, the ACHPR's statement emphasized the connection between full gender equality in the workplace and the achievement of sustainable development goals, such as poverty eradication. [ACHPR Press Release]
Other international bodies and experts recognized the need for gender equality as a pathway to achieving other rights. In his remarks in Nairobi on March 8, UN Secretary General António Guterres voiced the United Nations' commitment to achieving "gender parity at all levels" and overcoming the world's "male-dominated culture." [UN Press Release] The Inter-American Commission on Human Rights (IACHR) urged States to "reaffirm their commitment to the principles of gender equality and non-discrimination, and the empowerment of women and girls," which are vital to "the full observance of all other human rights." [IACHR Press Release]
Additional Information
For more information about the African Commission on Human and Peoples' Rights, the African Court on Human and Peoples' Rights, or women's rights, visit IJRC's Online Resource Hub.
To stay up-to-date on international human rights law news, visit IJRC's News Room or subscribe to the IJRC Daily.