International Community Questions Fairness of Election As Hungary Re-elects Orbán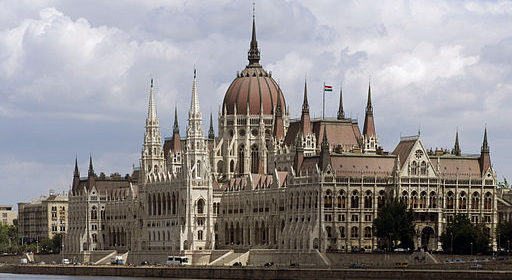 International election observers, civil society, and protesters have raised concerns over the fairness of Hungary's April 8 parliamentary elections in which the incumbent prime minister, Viktor Orbán, and his Fidesz party secured a strong majority, winning 133 of 199 parliamentary seats; media bias and intimidation of independent journalists as well as xenophobic and intimidating rhetoric, civil society and election observers have noted, steered the election outcomes in favor of Fidesz. [Guardian: OSCE; HRW; Reuters: Protest] The Organisation for Security and Cooperation in Europe (OSCE), an intergovernmental body that monitors the elections of Member States, found that the incumbent Fidesz party exploited its current position in power to "[undermine] contestants' ability to compete on an equal basis" through the use of intimidating rhetoric, media bias, and the government's use of public money to support the campaign of the incumbent party to influence the voting public. See OSCE, Statement of Preliminary Findings and Conclusions (2018), 1. Echoing the OSCE, civil society organizations raised concerns over Fidesz's practice of smearing journalists and non-governmental organizations (NGOs) that oppose the party's views, and over the government's support, announced a day after the election, of a law that would limit the activities of civil society working with migrants and refugees. [HRW; HHC Press Release] Protesters gathered in Budapest over the weekend referring to the election as unfair and calling for a free media. [Reuters: Protest] Before the election, the United Nations High Commissioner for Human Rights raised concerns over the "racist and xenophobic" rhetoric of Orbán and the undermining of the independence of the press and the judiciary. [OHCHR Press Release] Under the International Covenant on Civil and Political Rights (ICCPR), Hungary is obligated to ensure the rights to non-discrimination, to freedom of expression, to freedom of association, and to vote.
The OSCE Report
Although the OSCE's preliminary conclusions found that the administration of the election was technically and procedurally accurate, several aspects of the campaign environment, the report noted, limited the possibility of genuine political debate and constrained the public's ability to make an informed choice about the candidates and policies. See OSCE, Statement of Preliminary Findings and Conclusions, 1-2. Foremost among the OSCE's criticisms was the hostile, intimidating, and xenophobic rhetoric that pervaded the election campaign. See id. at 1, 8. The OSCE found that the incumbent Fidesz party used its authority as the ruling party to advance its political campaign messages via government information campaigns. See id. As a specific example, the OSCE referred to a billboard campaign launched by the government a few days before the election to promote Fidesz's anti-migration message. See id. at 8. The OSCE found that allowing the government to spend resources to echo Fidesz's political message gave the party an unfair advantage over opposition parties, who were otherwise constrained by campaign expenditure limits. See id. at 1, 8, 10.
Additionally, the OSCE report identified media bias that supported Fidesz. See id. at 1-2, 8, 11. The report noted that public broadcast media, while complying with its mandate to provide free air time to opposition candidates, ran newscasts and editorials that favored the incumbent party. See id. Moreover, the OSCE found that most private broadcasters' coverage was partisan. See id. The OSCE highlighted internet media platforms as a space where "pluralistic, issue-oriented political debate" took place. See id. at 2, 10-11.
Civil Society's Response
In light of Fidesz's success, many members of civil society have raised concerns over the future of human rights defenders in Hungary, particularly organizations that work with migrants. The Hungarian Helsinki Committee has stated that "during the election campaign [Fidesz] made it clear that they consider independent civil organizations and human rights defenders as enemies, and will do their utmost to marginalize, smear and eliminate them." [HHC Press Release] Similarly, the Director of the Hungarian Civil Liberties Union, Stefania Kapronczay, was quoted saying that since Orbán has been in power,  "[w]e've seen a shying away of public partners, state partners and institutions that previously worked together with us—certain projects were halted." [Washington Post]
Additionally, both Human Rights Watch and Amnesty International have cautioned against the possible roll back of human rights in the country. [HRW; Amnesty International] In particular, civil society is concerned about the government's announcement that it wishes parliament to push through the "Stop Soros" laws that would limit the ability of NGOs to further the rights of migrants and refugees, and about the smear campaigns Fidesz held that targeted journalists and NGOs during the elections. [HRW; Amnesty International] Human Rights Watch specifically called on European Union Member States and institutions to call on Hungary to uphold its obligations under regional and international norms, specifically the rule of law and the protection of civil society. [HRW]
International Human Rights Commentary on Hungary
Before the election, the UN High Commissioner for Human Rights labeled Orbán as racist and xenophobic, citing, among other things, Orbán's own comments where he stated "we do not want our colour . . . to be mixed with others." [OHCHR Press Release] The High Commissioner also criticized the Orbán government for dismantling fundamental rule of law and democratic protections, such as removing checks and balances, politicizing Hungary's Constitutional Court, and undermining the independence of the judiciary and the press. [OHCHR Press Release]
The UN Human Rights Committee, a treaty body that monitors implementation of the International Covenant on Civil and Political Rights (ICCPR), recently reviewed Hungary for compliance with the ICCPR. In its concluding observations on Hungary, which were issued shortly before the election, the Human Rights Committee noted concerns regarding restrictions on freedom of the press, restrictions on non-governmental organizations, and immigration practices that do not adhere to international standards, among other issues. See Human Rights Committee, Concluding observations on the sixth periodic report of Hungary, UN Doc. CCPR/C/HUN/CO/6, 5 April 2018, paras. 45-47, 53-56, 57-58.
The Committee recommended to Hungary that it ensure independent media that may operate without government influence and ensure that legislation does not undermine the work of non-governmental organizations but supports their role in a democratic society, particularly in the context of the proposed "Stop Soros" bills that limit the ability of organizations to receive foreign funding and to further the rights of migrants. See id. at paras. 55-56, 58. Additionally, the Committee recommended that the State bring its Act on the Transparency of Organisations Supported from Abroad in compliance with its obligations under the ICCPR and in consideration of the 2017 opinion of the European Commission for Democracy through Law (Venice Commission), a Council of Europe (COE) advisory body that offers legal advice to COE Member States, that found last year the proposed version of that law too restrictive. [IJRC] See id. at para. 54.
A spokesperson for the European commission president, Jean-Claude Juncker, congratulated Orbán on his victory, but added "the European Union is a union of democracy and values. President Juncker and the Commission feel that defending these principles and defending these values is the common duty of all member states with no exception." [Guardian: OSCE; NYT]
Hungary's Human Rights Obligations
Hungary is a State party to 11 UN human rights treaties. The State has been a party to the ICCPR and the International Convention on the Elimination of All Forms of Racial Discrimination (ICERD) since 1974 and 1967, respectively. Under the ICCPR, Hungary is obligated to ensure the rights to non-discrimination, freedom of expression, freedom of association, take part in public affairs and to vote, and equal protection under articles 2, 19, 22, 25, and 26. Under the ICERD, Hungary has the obligation to eliminate racial discrimination and to prohibit and eliminate racial discrimination in the enjoyment of human rights, including the right to vote and to freedom of association, under articles 2 and 5. Additionally, Hungary is obligated to prohibit public authorities and institutions from inciting racial discrimination and is obligated to punish through domestic law the "dissemination of ideas based on racial superiority" under Article 4 of ICERD. The Human Rights Committee and the Committee on the Elimination of Racial Discrimination both periodically review Hungary's compliance with their corresponding treaties and have jurisdiction to review individual complaints alleging violations of those treaties.
Regionally, Hungary is also a party to the European Convention on Human Rights. Under the European Convention, Hungary again has the obligation to ensure the rights to freedom of expression, freedom of association, and non-discrimination under articles 10, 11, and 14. The European Court of Human Rights has jurisdiction to review individual complaints that allege Hungary has violated the European Convention.
Hungarian Election Background
Viktor Orbán and Fidesz, politically characterized as center-right, have been in power in Hungary for eight years, since their landslide 2010 election victory. [Reuters: 2010 Victory; Guardian: Orbán] This will be Orbán and his party's third consecutive four-year term in office, and currently Orbán is the second longest serving leader in Europe after Germany's Angela Merkel. [Guardian: Orbán; Reuters: Election] In 2012, Orbán enacted election reforms that changed election procedure from holding two-rounds to just a single round of voting, which contributed to a splintering of the current opposition. [Reuters: Election] Additionally, the total number of parliamentary seats was reduced from 386 to 199 and districts were redrawn, with some commentators saying that there was significant gerrymandering. [Reuters: Election]
Background on the OSCE
The OSCE is an international organization established under the Helsinki Accords and the Paris Charter with a mandate that includes arms control and the promotion of human rights, democratization, and fair elections. The OSCE currently has 57 Member States spanning across Asia, Europe, and North America, and it provides a forum for States to coordinate on issues that fall within its mandate. As part of the OSCE's work protecting democracy and human rights, the OSCE engages in election monitoring of Member States through its Office for Democratic Institutions and Human Rights (ODIHR). See OSCE, 40 Years of the OSCE. In its monitoring, ODIHR will evaluate whether elections respect "fundamental freedoms," and specifically whether the elections are "characterized by equality, universality, political pluralism, confidence, transparency and accountability." See OSCE, Elections. Since the beginning of 2018, ODIHR has monitored and reported on 11 elections, including the Hungarian parliamentary election. See OSCE, Elections in 2018.
Additional Information
For more information about civil and political rights, visit IJRC's Online Resource Hub. To stay up-to-date on international human rights law news, visit IJRC's News Room or subscribe to the IJRC Daily.
Buy Nexium online
Buy Female Cialis
buy super Cialis
cialis next day delivery usa